I have come across this little trick to save ink in printers, and I have been using it for so long, that it is habit. Try it out and see if it works out for you. Not only will it use up less ink (and save you money), but the prints will come out much faster too.
By default, when you print something, it usually does not chose the draft option, as shown highlighted in yellow: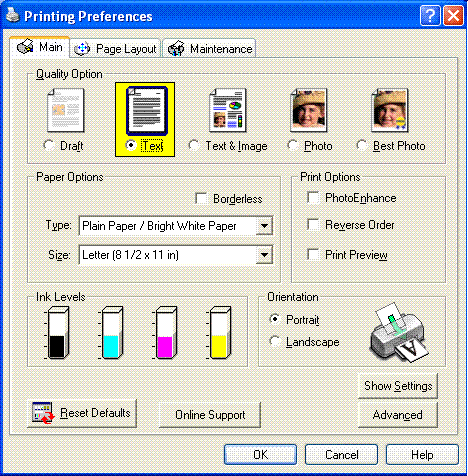 If you click the draft selection, it will use about half the ink (depending on manufacturer). You do have to click OK, and apply on the print screen before you print.
Chances are, it will revert back to text or text & image every time, so you may have to change it every time. In the short amount of time that it takes to make the changes, you will save in the ink and printing time.
If you have any questions about your specific printer, please post in the hardware forum, with your make and model number, and I will walk you through the options.