Hi forum!

I found this SSD from my shelf, an SSD I wrecked a few years ago. I tried to fix it back then but got to a dead end a bought a new one. As far as I know it has been in the same spot for 2 years so I havent broken it more over the last 2 years. 

Here is where I'm at:

If I connect it to my PC along with my current working SSD, I won't get past the POST screen. Cannot enter bios either. If I press DEL it say "entering bios" but its lying and will stay there indefinitely.

If I connect only the broken SSD(and unconnect my working SSD), I can boot from USB windows and I can get to bios(note that it connects to bios ~30 sec after pressing DEL). However none of those recognize my SSD. Nothing in BOOT priority and cannot install windows since there are no drives to be installed on. When I click startup repair when installing windows, on the top(where it should say the driver letter) it just reads uknown drive.

Sometimes when I enter bios and leave bios, this screen pops up right after: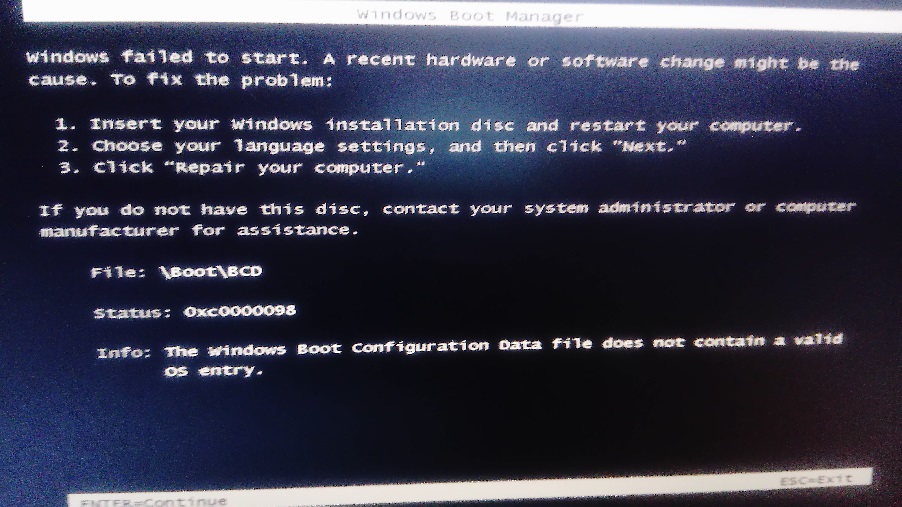 Can anyone help me on what to do next or how to solve this issue?

I should also note that as far as I remember, the way I broke it is I wanted to delete some stuff from regedit, but messed up and deleted core files.

Thanks for any help!