So, Apple launched their new iPhone 8 and iPhone 8+ smartphones (which are essentially iPhone 7S and iPhone 7S+) and their new flagship to compete with Samsung's Galaxy S8+, the iPhone X. I haven't yet seen any reviews, so here are my unbiased thoughts on the product.
The largest improvement, I think, is the new Apple A11 chip. The SoC is the fastest one in history and is faster than an Intel Core i7-6600U CPU, especially considering its optimization with iOS. It costs $1,149, but that price doesn't include neither AirPods (only normal EarPods), nor quick charging, for which you'd have to spend another $50+ to get the proper higher-wattage power brick. In terms of operating system, iOS is still king. However, I dislike that it too is starting to get somewhat bloated. For example, the newest iOS 11 comes at around 6GB, yet doesn't still have full Bulgarian language package. I also don't fancy the fact that iPhone X is sent to its home page via a bottom-to-top hand gesture, instead of a left-to-right one, which would've paid a nice homage to the original iPhone models, with which the new one shares a glass back design. Speaking of looks, Apple has really disappointed me with that aspect of its flagship! They are literally the richest company in the history of Democratic Capitalism, yet keep making silly decisions, I believe, when it comes to design. For example, I don't think that they should've rushed that phone so much. I think that the new one should've had a closer to 100% screen-to-body ratio with that camera cut-out at the top gone. I also think that they should've figured out how to remove the antenna lines from the sides as they are an eye sore. They should've removed the 2 volume buttons in their entirety and should've moved the power button to the bottom, but without it sticking out, but instead being able to be pressed in and remaining flush with the bottom of the phone when unpressed. Furthermore, they should've moved the SIM card tray to the bottom as well, so that the 2 sides and the top are completely clean - they are Apple, they could've figured it out; it's not that complicated, but instead they choose to present a new model yearly. The biggest design flaw, in my view, is the camera bump on the back, which makes the phone wiggle when put on a flat surface. It's just not pleasant to look at and doesn't become justified by the arguably excellent camera. When it comes to cameras, I am a fan of the new FaceID unlocking technology, it's interesting. I think Apple took the easy road when they came out with both the iPhone X and the iPhone 8 (and 8+), though. It's just not a bold move to insure yourself with a more tried out product, should the iPhone X fail for some reason. They should've dropped the iPhone 8 and just focused on the iPhone X. If anything were to be updated, it should've been the iPhone SE. Also, it would've been nice if we could see a 1TB flash storage, but they are sticking with the 256GB. Pretty much everything else about the smartphone is tremendous and better than the competition.
Ultimately, I don't think the iPhone X is worth it and I still don't think Apple has made a prettier smartphone than the iPhone 5S Space Grey. The new iPhone X comes at $1,149, which means that you could either have 10 iPhones or a brand new Nissan Versa. They should've placed it $50 lower, at $1,099 and included all the things that I've talked about. Even so, if you want the fastest smartphone ever, and one of the speediest computers of all time, you can't get wrong with the new iPhone X.
Here's the iPhone X!
The Nissan Versa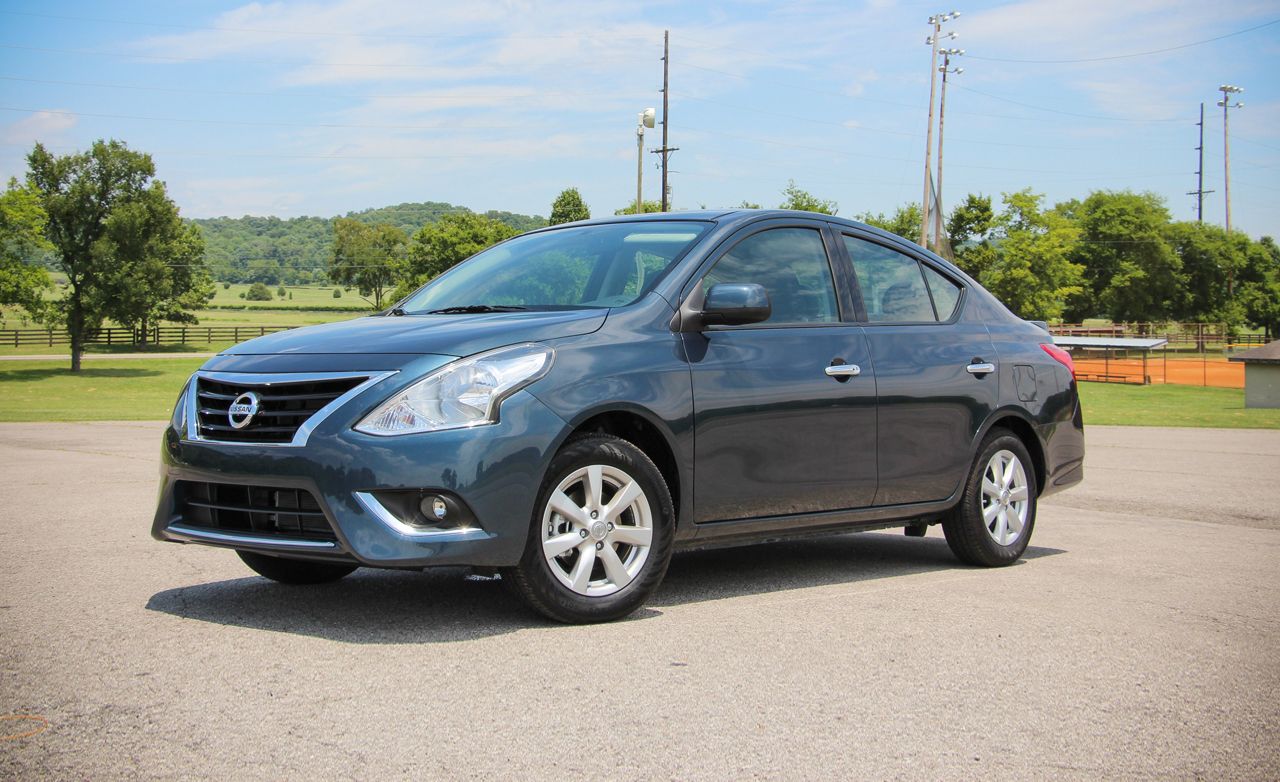 If you haven't watched the keynote, here it is.
iPhone X Promo
Edited by Just_One_Question, 14 September 2017 - 09:37 AM.