New variant of ransomware Global Imposter 2.0, I do not know much about
Ransomware but follows information that may be useful to good people.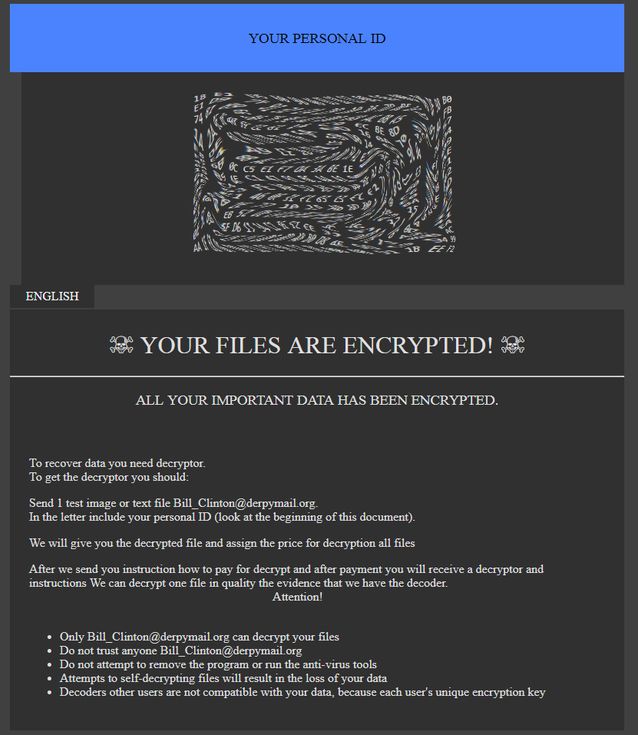 Attached is an unencrypted and encrypted file.
We made the payment of 0.5 BTC and even then did not send the instructions for decryption. 
From what I've seen this is not decryptable at the moment.
Files:
https://www.sendspace.com/file/70h8k8
Scan LOG: https://www.virustotal.com/en/file/218dc687eccab23e70fa3aa06c200659d0b38c6c4c8260b8835949837bae3f2e/analysis/1504798817/
- Sorry my bad english (google translator)