. . . this app" checkbox checked before selection is made.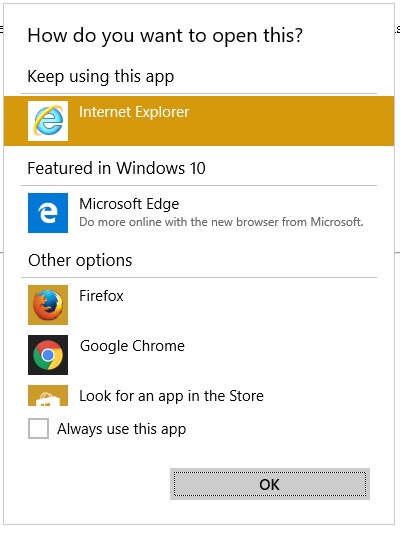 Is anyone else having the issue of the choice not being remembered and used "forever after" when the "Always use this app" checkbox has been checked?
I am not but a couple of my visually impaired acquaintances are, and not having encountered this issue I have no idea with regard to possible solution(s).  It is a major PITA when you're a screen reader user and this prompt simply will not stop appearing every time you activate a link in Outlook or another e-mail client (for instance).
Any assistance most appreciated.
Edited by britechguy, 31 July 2017 - 06:22 PM.