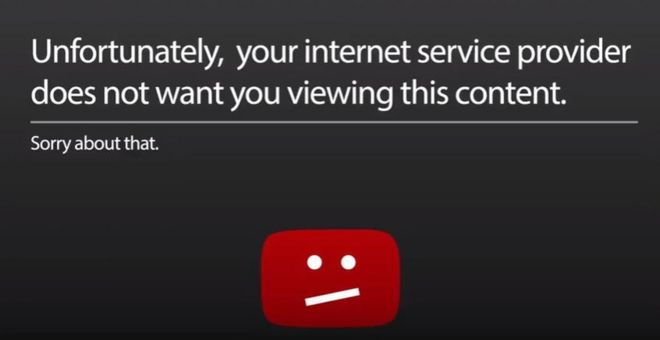 The coming battle over 'net neutrality' - BBC News
This week some of the internet's most popular websites will look quite different, as they participate in a day of action on Wednesday 12 July to oppose changes to US rules which govern net neutrality.
Sites such as Netflix and Amazon are joining with civil liberty groups in a co-ordinated protest, and activists are already sharing viral content on Twitter, Reddit and Facebook in preparation. So why all the outcry - and who's behind the social media campaign?
What is Net Neutrality?
Net neutrality is the principle that an internet service provider (ISP) should give consumers equal access to all legal content regardless of its source.................
..............The US Federal Communications Commission (FCC), with the support of the Obama administration introduced new net neutrality regulations in 2015, after an extensive campaign by activist groups and tech companies. Those rules put ISPs in the same category as other telecommunication companies.
But President Trump is a vocal critic of the measures, and he appointed a net neutrality opponent, former commissioner Ajit Pai, to chair the FCC at the beginning of this year.
Yep, the huge ISPs have BOUGHT the Retaliban pols....including the president. The consumer be damned.
On 12 July, huge tech companies such as Amazon will join more than 170 organisations which will "slow down" their services to protest the proposed change. The protest is an attempt to simulate what could potentially happen to popular websites if net neutrality rules are scrapped.
The companies will show advertisements and pop ups which encourage users to comment on a dedicated campaign website.