Hope this is the right place to post this.
For around a week now my twitter trends aren't updating properly, i've asked support 5times and been ignored. The trends have also switched to the old less detailed look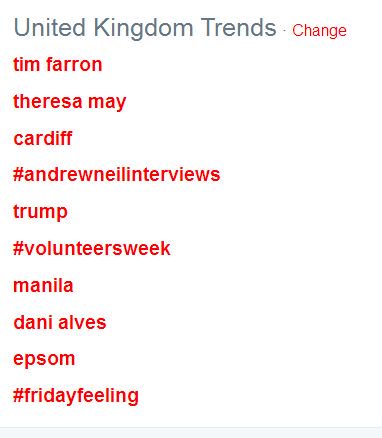 Any ideas how to change it?
Thanks
Edited by hamluis, 06 June 2017 - 09:03 AM.
Moved from Gen Chat to Web Browsing/Email - Hamluis.