I don't... I don't even know how to describe this, but the best I can is that my Radeon drivers are bleep up in just such a way that none of my games can detect resolution, and OpenGL can't run. I've never had this issue until the recent 17.4.4 update to the Crimson drivers.
Is this a known issue from AMD or is the R7 350 just trash? I have an old GT 440 in my old desktop and I'm tempted to replace the Radeon card with it, even though I know my graphics experience will suffer horrendously. Another option is to just put up with this bullcrap reinstalling the drivers every day until AMD either gets their bleep together or Christmas rolls around so I can ask for a GTX 1060.
Yeah, that's another bit of utter weirdness: Once I reinstall the drivers the issue's fixed for about a good several hours. Or maybe my shutdown timer is what's breaking things, but I have no idea how that could be since it's just a bit of code added onto a shortcut to shutdown.exe.
Anyway this is what I mean by "OpenGL can't open"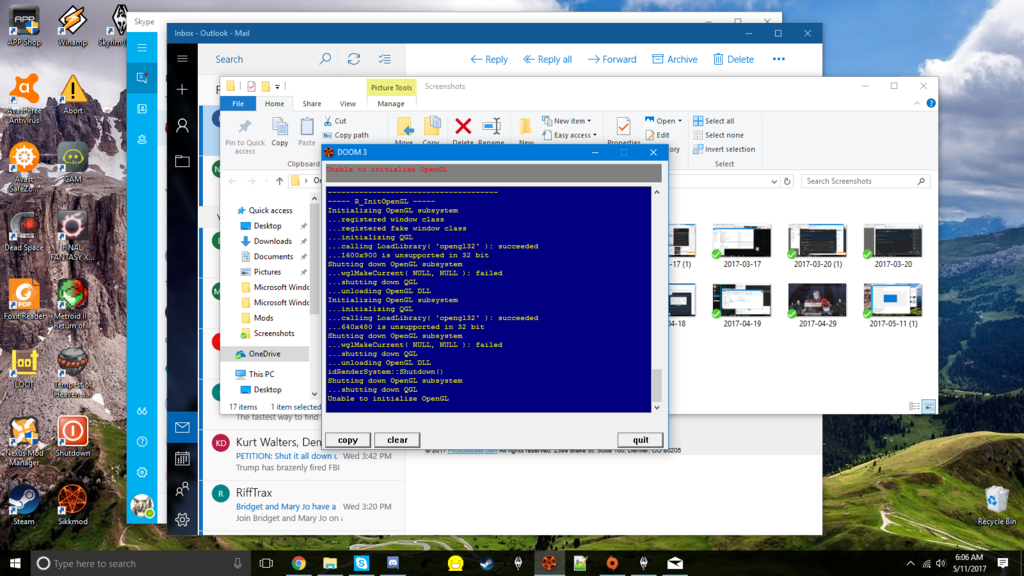 And my resolution not being detected