Article by Eric Berger
 

As it continues to make some of its final flybys of the Saturn system, the Cassini spacecraft hasn't entirely forgone looking back toward its home planet, Earth. And last week the spacecraft's camera snapped a shot of Earth and the Moon (visible in a close-cropped view) from a distance of 1.4 billion km away.
https://arstechnica.com/science/2017/04/cassini-has-taken-another-spectacular-image-of-its-home-planet/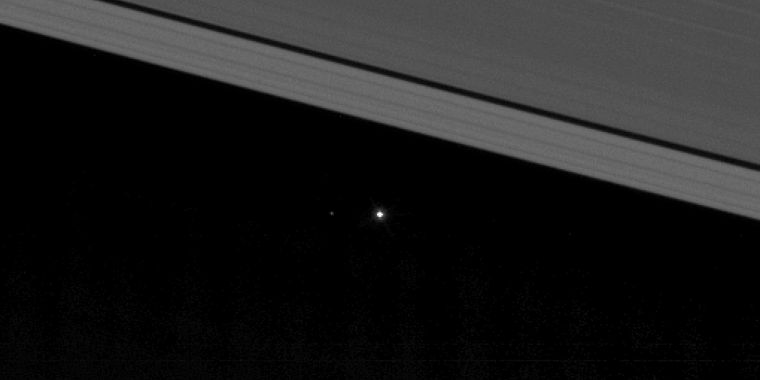 Such a small dot with many big problems.
Edited by NickAu, 21 April 2017 - 05:51 AM.