A new ransomware was discovered that encrypts files and renames files in the format of "[blackjockercrypter@gmail.com].hex.happydayzz" to the filename. An example encrypted file may be renamed to "[blackjockercrypter@gmail.com].5A47567A6133527663433570626D6B3D0D0A.happydayzz".
 
It also drops a ransom note called How To Recover Encrypted Files.hta which looks like this:
 
Ransom note is shown as: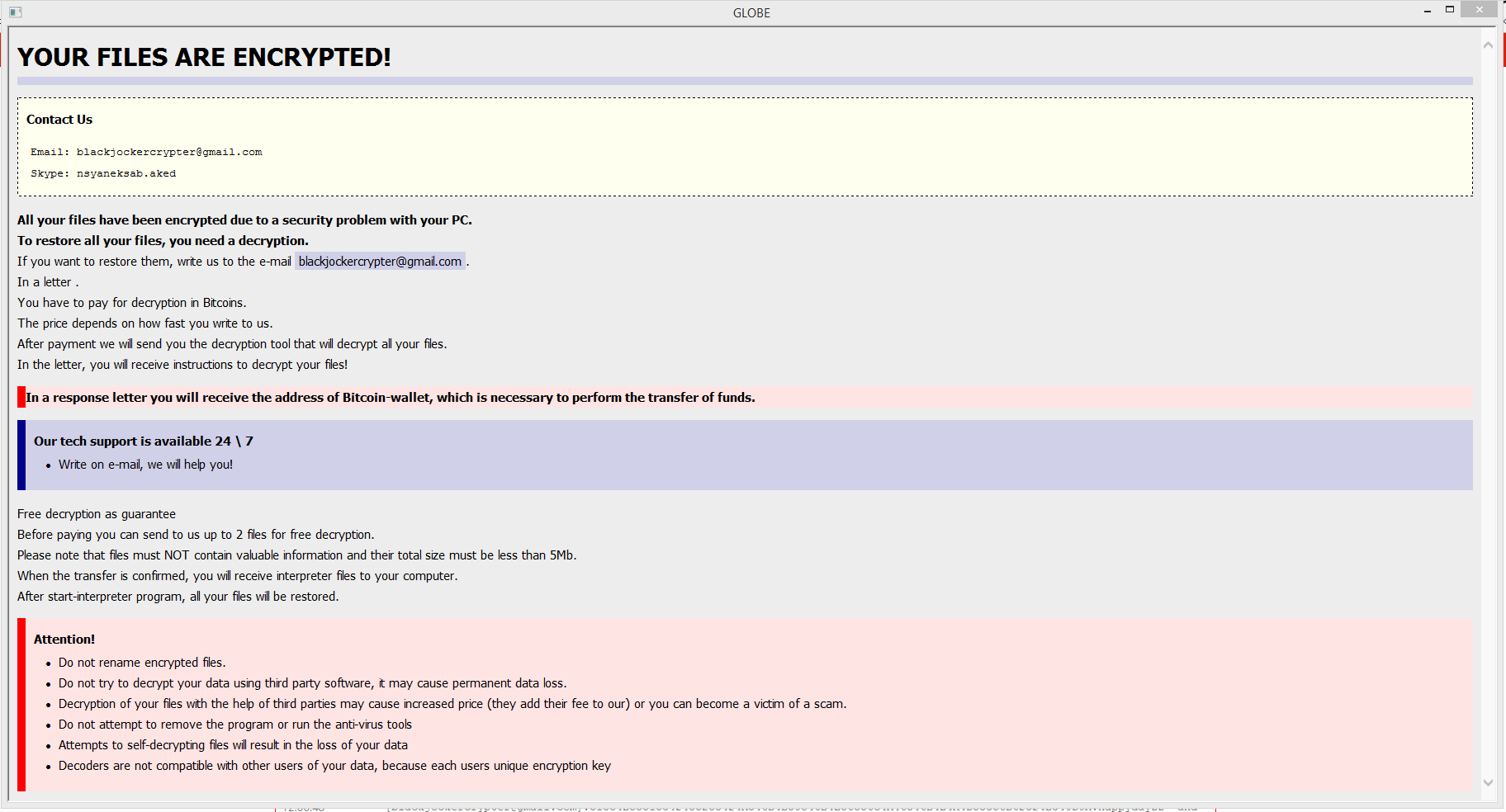 Any suspicious files, or the malware file can be submitted here.
Edited by xXToffeeXx, 20 March 2017 - 02:37 PM.