Hello guys!
After years of perusing around this forum and learning a whole lot about virus infections and disinfection methods, it is finally my time to post here for help 
I am pretty avid when it comes to finding and exterminating viruses, but this one has me clueless.
Maybe someone could help me with this one?
The problems I am having currently are:
1) Every boot, a whole lot of system protected files are created in my windows installation drive Program Files folder, preventing me from installing common antimalware tools (such as Malwarebytes). The installers always give an error saying that "The folder already exists", but it really doesn't, it's just a system protected file with the name "Malwarebytes". The "Application Data" folder of each user in this system also has the same problem. This can be circumvented by taking ownership of these files, and deleting them. Nevertheless, the problem comes back after rebooting, and common antimalware software still struggles to run, as the virus is blocking their services from running as well. So even though they install, some of them are unable to start (For example, Malwarebytes cannot run without the MBAM service running, which this malware is blocking)
2) Hosts file is modified on every boot, and it is converted to a system protected hidden file. In the same drivers/etc folder, a second 'hosts' file is created that seems normal on inspection, but is non-functional. The system-protected hosts file contains lines to redirect almost every anti-malware software website and security website (including this one!). This can also be circumvented by taking ownership, and re-editting the file. Another abnormality in the drivers/etc folder is a file called 'gm.dls' of about 3000kb, that when deleted is created again.
3) I cannot run regedit unless I'm in safe mode, which is a nuisance.
4) Until yesterday, I had no internet connectivity, but I fixed this by repairing the windows installation last night.
5) A lot of installers don't run at all, and some EXEs fail to run as well (as it seems they are 'seen' as corrupt installers or something). It is for this reason that I am not able to post a FRST log. FRST.exe does not run, and instead shows this pop-up when the exe is run: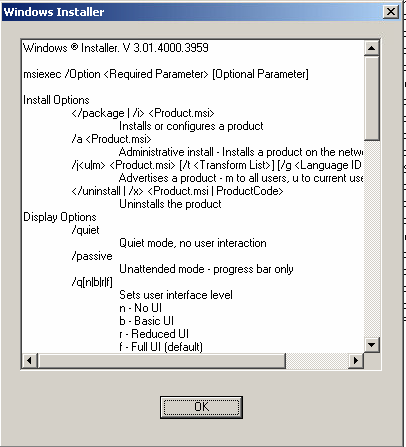 6) I have tried to run sfc /scannow, and although it seems to scan, it produces no result in the end, and leaves no log entries. 
7) Lastly, I have run all kinds of scans, some of which have discovered all kinds of viruses, malware, rookits, etc. However, I know the computer is still not 100% clean due to the above mentioned problems. I have also found system-protected folders with strange names such as AjsAJfueXZsnbjsfeS all over my "Documents and Settings" folders.
Again, I was not able to run FRST, so I cannot attach a log.
Help me solve this problem awesome community!
System: Windows Server 2003 SP2 x86
Thanks in advance