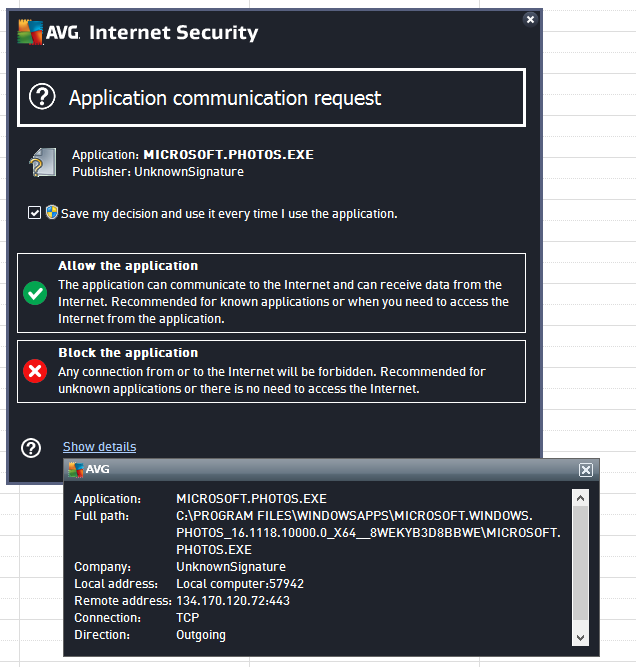 This is the prompt I was given by AVG today when I started my computer.
I find it slightly concerning that Microsoft was attempting to use an unsigned program called Microsoft.Photos.Exe, to send data to its HQ in Sao Paulo, Brazil (Remote Address). As for now, I've chosen to completely block the program from making connections, but it leaves me wondering what its real purpose is.
Does anyone know anything about it? Google isn't helping much here.