Decrypter can be found here
 

 
A new ransomware was discovered that encrypts files and appends the extension ".MRCR1" to the filename. An example encrypted file may be renamed to "Chrysanthemum.jpg.MRCR1".
 
It also drops a ransom note called YOUR_FILES_ARE_DEAD.HTA which looks like this: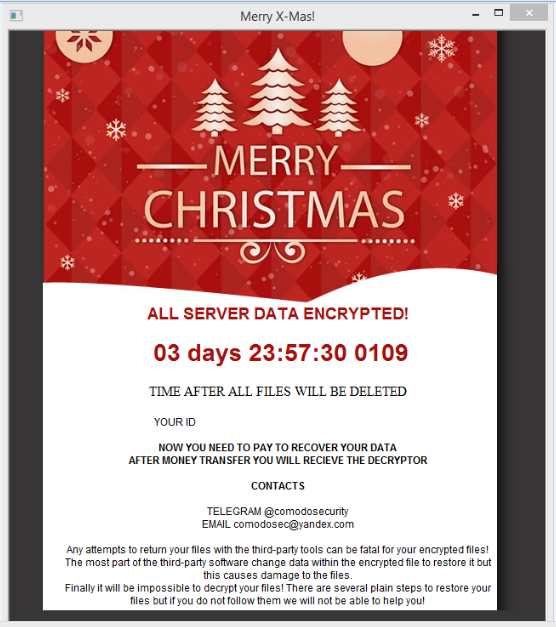 Newer version uses the .MERRY extension and MERRY_I_LOVE_YOU_BRUCE.HTA: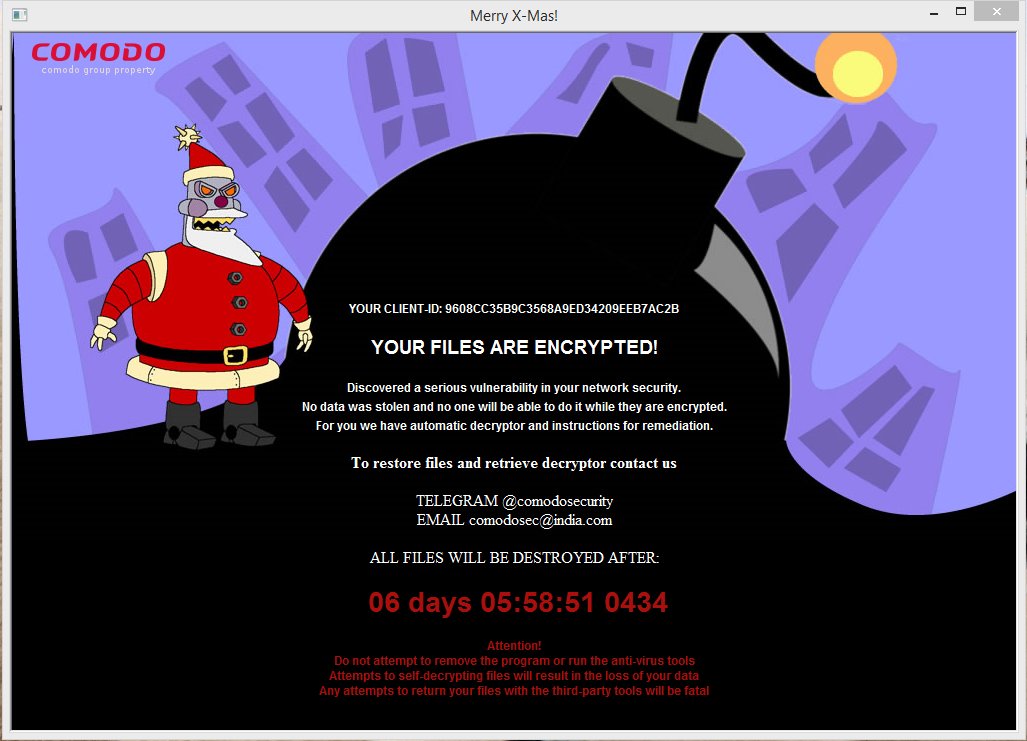 Note: Other reported variants include extensions: .pegs1, .rare1
Edited by xXToffeeXx, 27 January 2017 - 02:02 PM.