A new ransomware was discovered that encrypts files and appends the extension ".cryptolocker" to the filename. An example encrypted file may be renamed to "Chrysanthemum.jpg.cryptolocker".
 
It also displays a ransom message like this: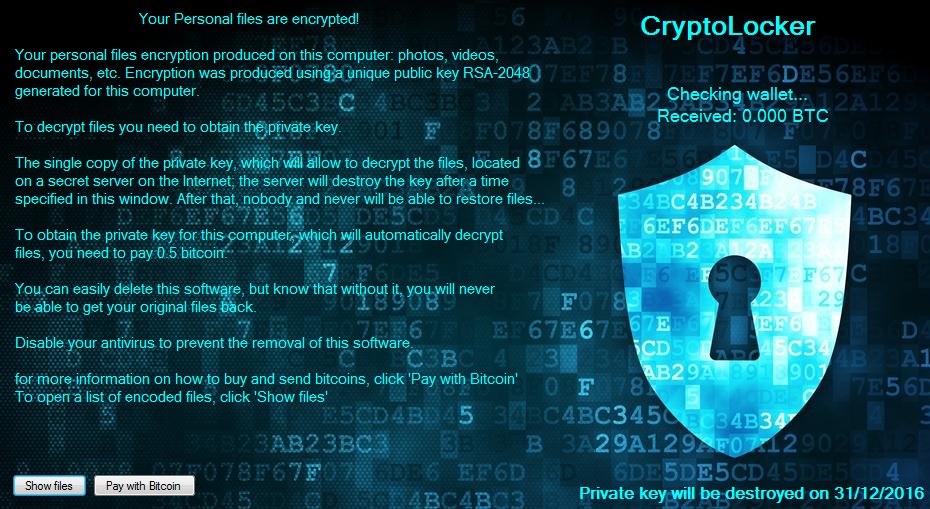 Analysis is still under way, but early signs show there may be a way to help victims.