Hello and thanks for your help.
 I'm infected w/ a nasty virus, I don't know what its main intention is but I have noticed some "symptoms". It reappears every 20 or so minutes in the windows/temp folder with the extension .tmp.exe (C:\Windows\Temp\gA23C.tmp.exe (PID: 10152) [WD-HEUR])
The process starts on its own and immediately starts to interfere with Google Chrome. It crashes Google with a memory error, changes the nav bar to a cse.google.com site and will not allow me to reset chrome settings. Ending the process relieves this. Malwarebytes does not detect nor does malwarebytes anti rootkit, kaspersky anti rootkit, rkill, JRT, adwcleaner and windows defender. Hitman Pro detects it but on removal and restart it reappears. 
Here is the windows/temp directory.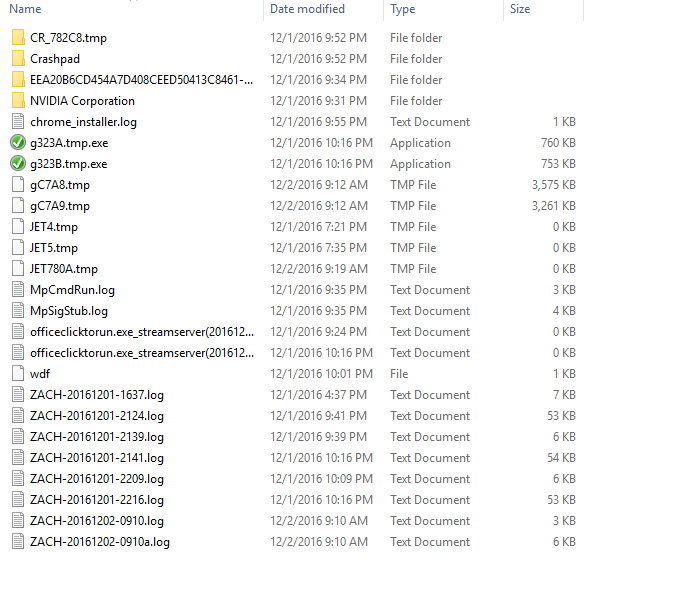 Edit: Ran a malwarebytes threat scan this morning and it came up with these results. (These files have since reappeared)
Edited by TurkeyHawk, 02 December 2016 - 09:26 AM.