I did post this on my other topic but I thought I should make a new one in the PC gaming section.
I did recently upgrade to Windows 10 Pro 64 bit and I' am having a problem with Jurassic Park Builder game on Facebook. The problem is that the screen flashes and items don't look right and certain areas are black. I will attach a pic of my game so you can see the problem. When I had Windows 7 Pro the original OS that came with my notebook this didn't happen. Both Edge and IE does have this problem on Windows 10. IE on Windows 7 works fine.
Every other games like WoW, The Sims 4, GW2, EverQuest II, etc runs fine just this game using IE or Edge. So it's really strange and I thought Windows 10 is having problem. Or it could be video driver issue but if that is it how can I get the latest driver for this HP notebook? I know that Intel or HP only has Window 7 drivers and won't make any Windows 10 so I don't know if installing those would work. I could use compatibility mode to install them if I have to. Windows 10 did install generic drivers from Microsoft for my notebook and they are not from Intel or HP.

I am just assuming it's the video driver but I don't know for sure. It could be something else.
Specs of my notebook PC

HP ProBook 6550b Notebook PC
Intel i5-460m 2.8gHz : 4GB DDR3 1066mHz : 320GB HDD 7200 RPM : Intel GMA HD or Intel HD Graphics 1.7GB VRAM
Wifi N type : Gigabit Ethernet LAN : PCI-Express card slot used for USB 3.0 : Windows 7 Pro 64bit
This is using IE
This one is Edge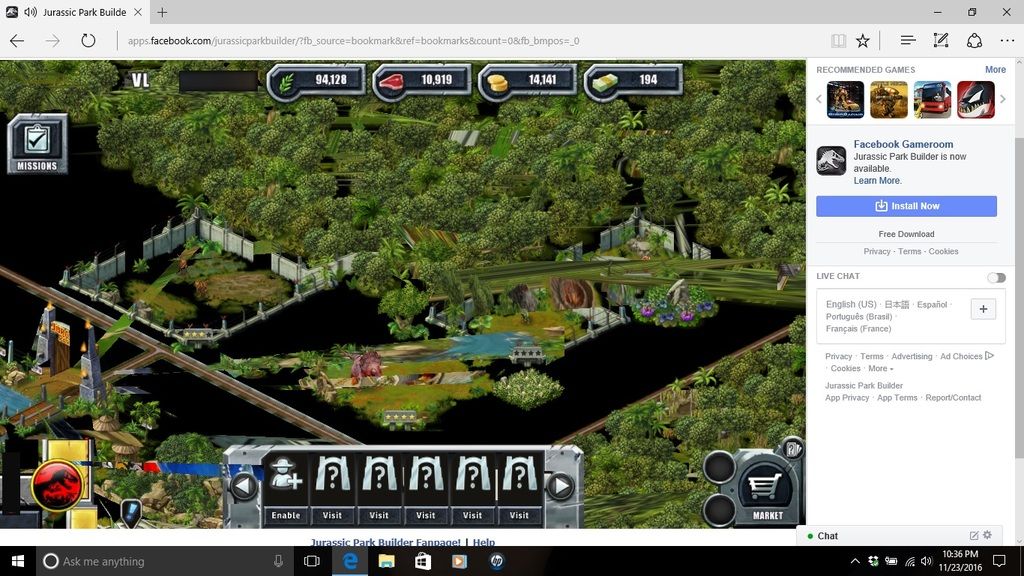 Edited by DallasPikachu, 24 November 2016 - 04:11 PM.