I just did a clean install for a client. Windows 7 Pro
She prefers IE as her default browser, so I selected it and set her home page.
Now when I open IE, it opens to her home page but then a second tab opens from microsoft.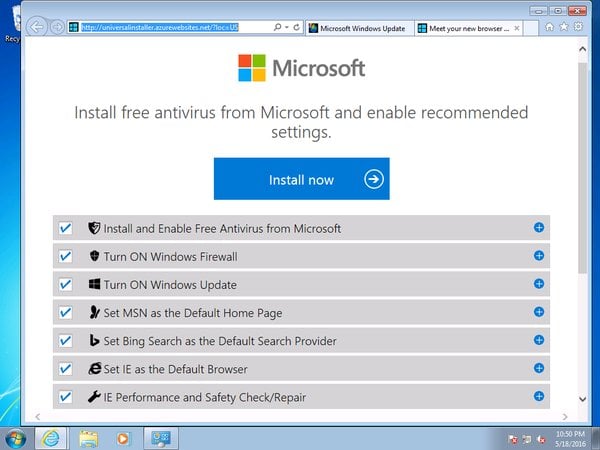 No matter what I do, the page keeps coming back. I cannot close it out.
Edited by gandalf41265, 17 October 2016 - 10:31 PM.