**** UPDATE as of now 08/11/16 10:00PM CST same thing on different HDD same machine ****
Hello community,
So...I have 20 years experience as a tech support for Windows since the beloved Win95 installed using floppy disks but this is something that I´ve never seen and all the usual tricks didn´t work so far, and as stated in the TT not even formatting and installing different versions of Windows solves the dang issue.
Here´s what is happening:
HP EliteBook 840 G1 / i5 / 4gb RAM / SSD Micron RealSSD C400 (seems a legit part as it has HP´s pn and serial)
- friend bought a laptop off of craiglist, brought it home all worked until after a few minutes later the laptop rebooted got to windows and a white screen with a message (not the FBI, etc) just a line on top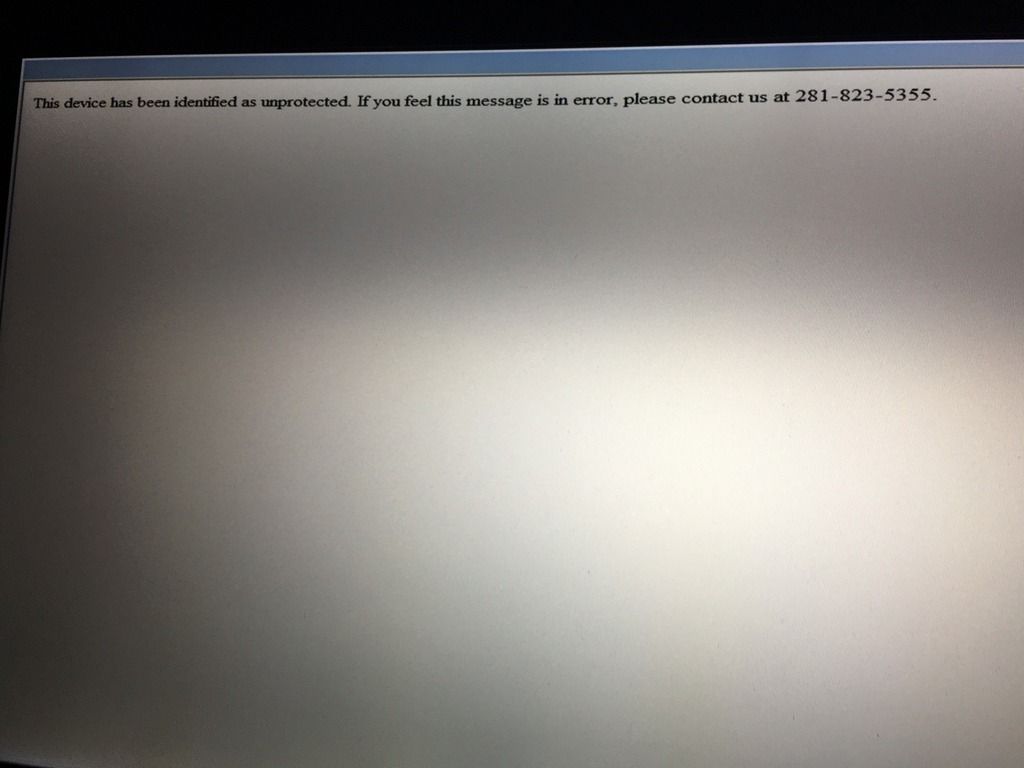 - I tried first removing the drive, and running on my external dock Panda, Kaspersky, MalwareBytes it found a faXcool infection but that was clearly from a counterfeit install media, well that didn´t do anything, booted to the same screen
- Safe Mode won´t work, any of them
- No restore point on this computer
Well, let´s go and reinstall Windows 7 Pro 64 from MS´s ISO download using the key in the sticker inside the laptop, original as can be. All went well until I connected the thing to the internet, few minutes later, bam...a pop-up on the taskbar showed up saying that the UAC was modified and the computer will reboot...reboots to windows and goes to the same thing again...OMG
Long story short...tried W8.1, same thing, W10 same thing...tried Kaspersky Rescue Disk....nothing...TrendMicro´s Ransomware....nada....
BIOS is password protected...weird, HP is not helping much although according to their site the laptop still under warranty until 2018
Another thing is I installed Chrome while was still working, when the crap hit and rebooted there was a message saying that IE is not the default browser.
Oh yes, during my OS install bonanza I was able to use a restore point, it came back but again, connect and kaput.
Where in the name of the computer gods is this thing??? BIOS? SDD firmware??
I didn´t have the guts to put one of my test hard drives on this crazy thing, so I bought one in GoodWill (craiglist, goodwill...geee) and am installing on it to see what happens.
No search of the forums et al had anything similar, I might have missed since I browsed everywhere, here is always the first choice.
Anyone has any idea?
Sorry for the long post and apologize for my grammar as I am not a native english-speaker
Edited by Buck_1976, 11 August 2016 - 10:10 PM.