I've run HDtune on a new HDD and noticed two dips at the 500 and 700gb marks. Nothing dramatic but it happens each time. 
I've run the test with nothing else running in the background. 
I'm sure it's nothing but I'm wondering what it means when the graph dips in the same places everytime.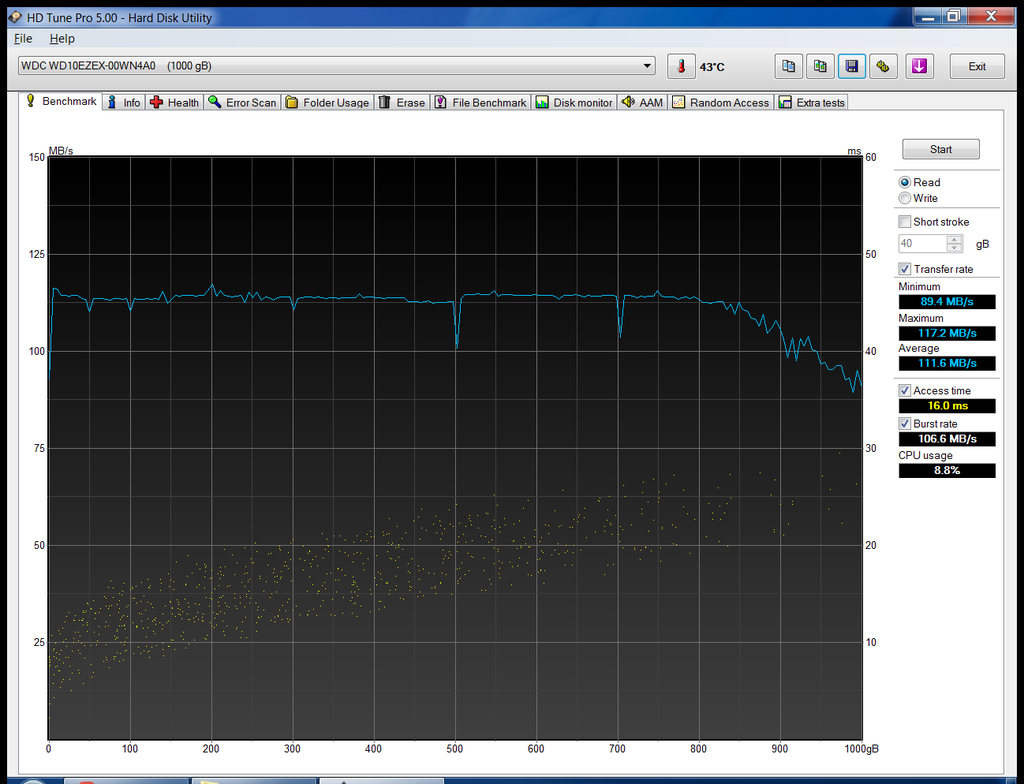 One other question, when I restarted windows 7 after inserting the drive, there was a prompt to initialize the disk.   I'm assuming this is a prompt for a brand new drive.  Would this happen with a drive that had been previously used and then formatted?   
Edited by j1983, 12 July 2016 - 08:54 PM.