I keep getting these random redirects away from websites. It seems to be quite random, which tells me that its something in my computer, and not coming from a website that I'm trying to connect to or leave, but I could be very wrong about that.
Anyway, something redirects my browser to onohzpictureme.net with a Firefox graphic that is very convincing looking to the roomies along with a prompt to save a file called "Firefox-patch.exe".
So, how do I get rid of this? One of the roomies is going to download this one day when this thing redirects them away from their email.
Thanks if you can answer.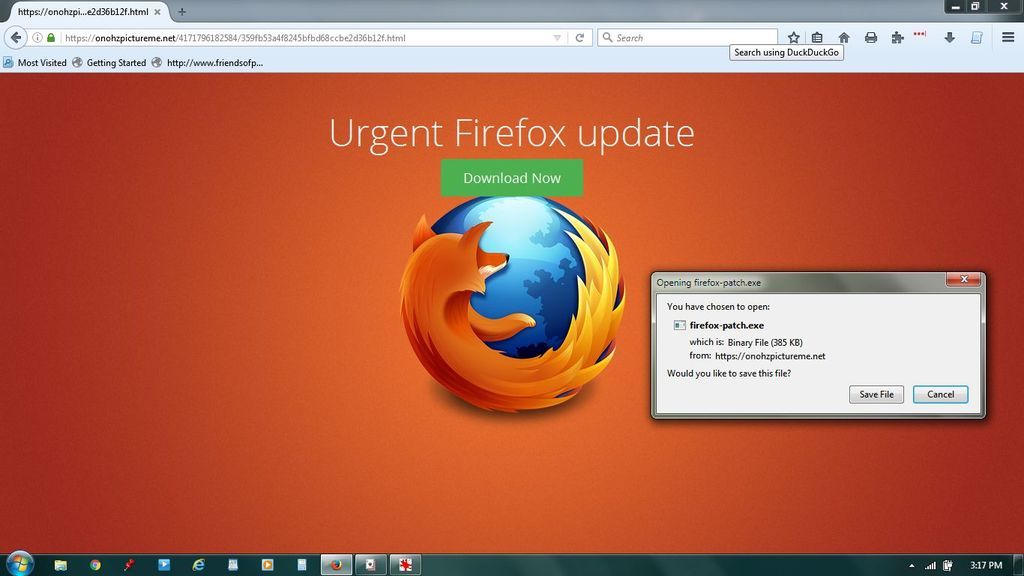 Edited by Chris Cosgrove, 01 July 2016 - 05:04 PM.
Moved at Sleepydude's request to Virus, trojan etc logs.