A new ransomware was spotted in the wild going by KratosCrypt. The victim's files are encrypted with AES-256, and the extension ".kratos" is appended.
The victim is asked to pay 0.03BTC and email the author at kratosdimetrici@gmail.com. The ransom note left in every directory is called README_ALL.html, and has some interesting colored text. The source is downloaded from this Pastebin page: http://pastebin.com/raw/RNQ53mua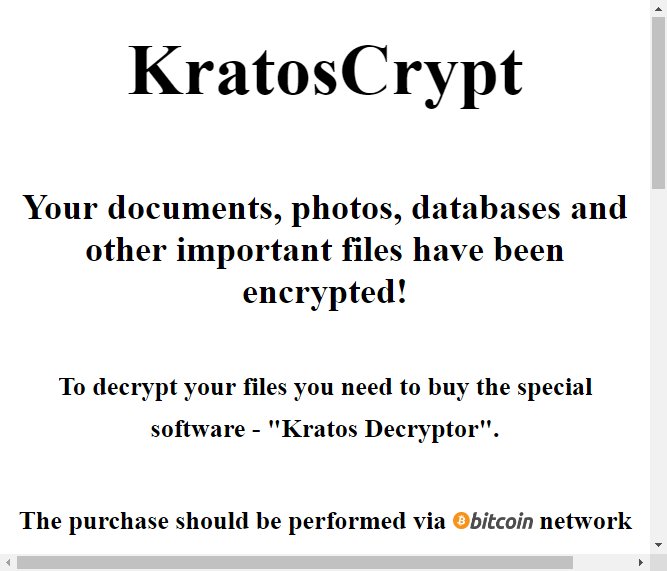 This ransomware is decryptable. If you or someone you knows has been hit by this ransomware, please post here.