A new ransomware was discovered that encrypts your data using AES encryption and then demands $200 USD worth of bitcoins to get your files back.  When CryptoShocker encrypts a victim's files it will append the .locked extension to them. It will also create a shortcut on your desktop to their TOR decryption site called ATTENTION.url.
The decryption site also contains the cryptoshocker@tutanota.com email for the developer. If you have infected with CryptoShocker, please let us know in this topic as we me be able to get your key back for free.
​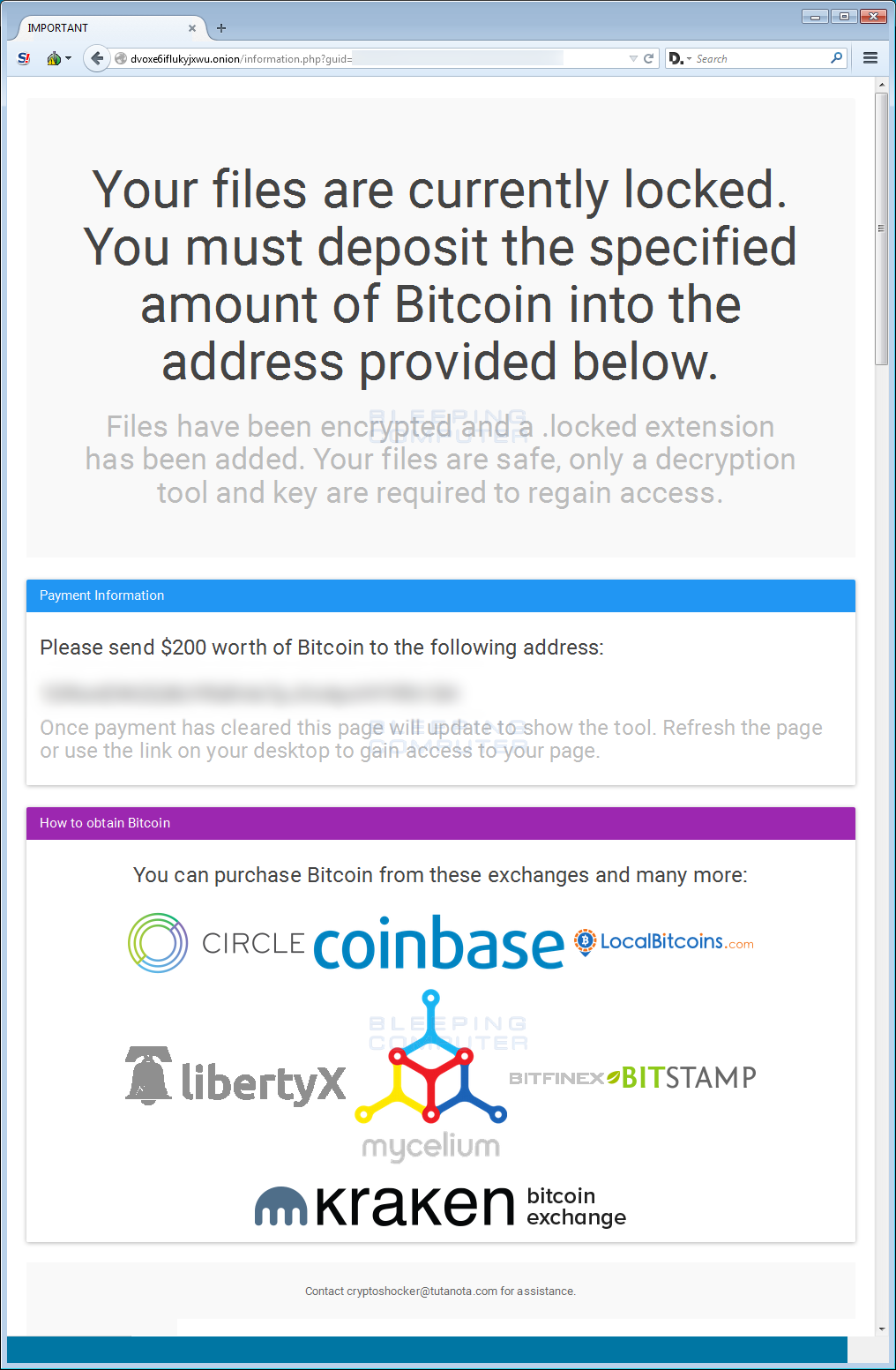 ​
CryptoShocker

Decryption Site
​
Edited by xXToffeeXx, 07 July 2016 - 03:32 PM.