Hello!
To start off, I will list all of my computer specs: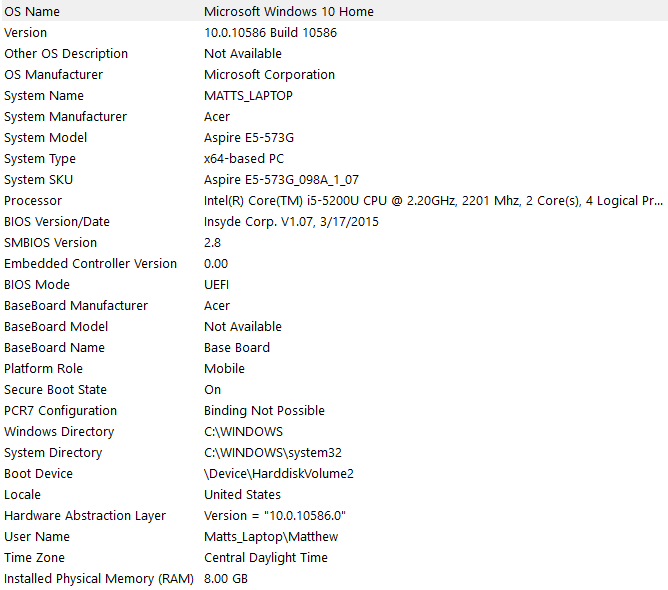 Now i will describe my problem:
So what happens is that, usually when plying a game such as Minecraft or while engaging in a Skype call, my internet will completely drop. But it only drop's on my device, All other members of my household's devices internet still work. Specifically what happens is, my game/skype call will freeze for a few seconds though my wifi icon still shows full bars. After about 15 seconds, my wifi icon gets a little yellow triangle. After about 10 seconds of that, the wifi icon loses all of its bars, dropping the internet fully. It tends to stay in this state for about 2 minutes until it reconnects. Though, when i click the troubleshoot button on the wifi icon, it resets the modem or something related to that which it then brings back the internet after a few seconds. 
I can't completely verify if there is any correlation but I do notice that if I end up clicking at a rapid speed for whatever reason, it sometimes will drop around then. There are no other patterns that I notice.
Here are a few things I have tried to do to fix it:
- Got a virus scanner to check for viruses (AVG) which it found 3 viruses (2 non critical, 1 critical) and removed them all (supposedly)
- Went in and updated all of my drivers
I have no idea how I can fix this myself or who to take it to. Any advice is appreciated! I will provide any additional information that may help figure out the problem, if requested.