The computer is a Dell XPS 8900 with Windows 10. A few days ago I asked about this in the Dell community forums, but so far nobody has replied. So I thought I'd ask about this here.
I have a recovery USB flash drive that I got from Dell: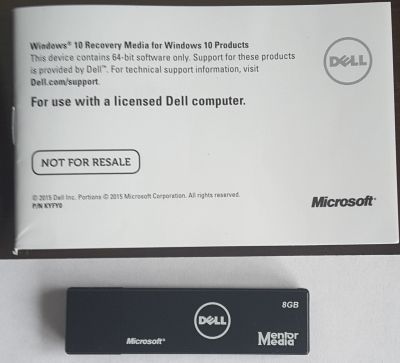 I've been trying to boot from this USB drive but have been unable to. I don't have a problem with my computer, I just want to make sure the USB drive works and I'll be able to boot from it if I ever do need to.
With the USB drive plugged into the computer I turn the computer on and go into the BIOS. "Boot Sequence" shows "Windows Boot Manager" and "UEFI: TOSHIBA MSFT NORB PMAP":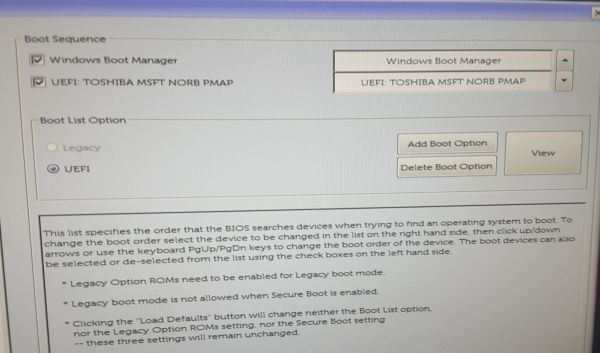 The Toshiba listing must be the flash drive since when I go into the BIOS without the drive plugged in, it's not listed: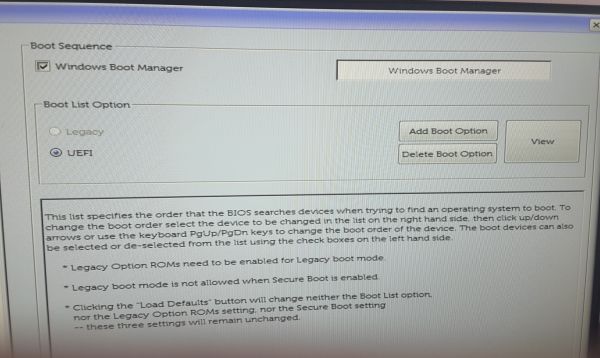 I can change the boot sequence so that the drive boots first, or I can uncheck "Windows Boot Manager" so that only the drive shows. I've tried this both ways, with the same results. I get a black and white screen
with the Dell logo, then a couple screens where I choose my language and keyboard layout. I then get a screen where I have a few choices. Exit and continue to Windows, shut off the computer, troubleshoot, or
"Use a device - Use a USB drive, network connection, or Windows recovery DVD":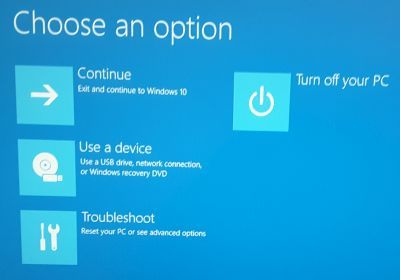 I choose "Use a device" and the next screen shows "Use a device" and listed there (the only thing listed) is "UEFI: TOSHIBA MSFT NORB PMAP":
I click on this. I get a blank screen, the Dell logo, and then the same language, keyboard and choose device screens that I got before. I choose "UEFI: TOSHIBA MSFT NORB PMAP".
I then get the Dell logo and the choose language, keyboard, device... The computer won't boot from the USB drive, I keep getting the same screens over and over. Am I doing something wrong?