A new ransomware has been reported which encrypted a victim's files, and appends ".fun" to the file names. Other variants may add ".btc", ".kkk", or ".porno" extensions to file names.
 
The victim is given a ransom note with an image of the character Jigsaw from the Saw series. The current ransom is set at $150 USD, or 0.4 BTC.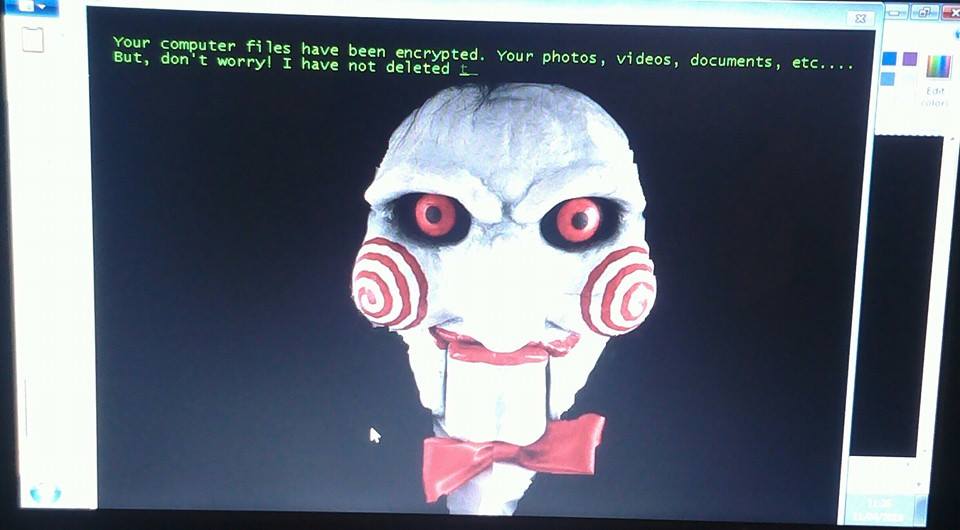 Messages are displayed as well to intimidate the user into paying the ransom.
 
Purchase 150 American Dollars worth of Bitcoins or .4 BTC. The system will accept either one.
Try anything funny and the computer has several safety measures to delete your files.
It appears the ransomware may be downloaded under the guise of a Bitcoin blackmailer by the name of the executable, and a message that is displayed when the software is run.




This ransomware is currently under analysis, and any information will be posted here as it becomes public.
 
If you have been affected by this ransomware, please post your experience here, and do not pay the ransom.
 
A decrypter has been released to decrypt files hit by this ransomware for free.
 
http://www.bleepingcomputer.com/download/jigsaw-decrypter/
Edited by Grinler, 28 July 2016 - 08:38 AM.