Hello,
I think I am infected and need help removing this. While opening a tab in IE this warning popped up
BSOD: dllregistersetting has detected the error code 0x80060402 and goes on from there with a separate popup window warning to call the number listed to talk to a Microsoft tech
I use windows 10. I ran webroot secure anywhere and Malwarebytes anti-malware and neither detected any problem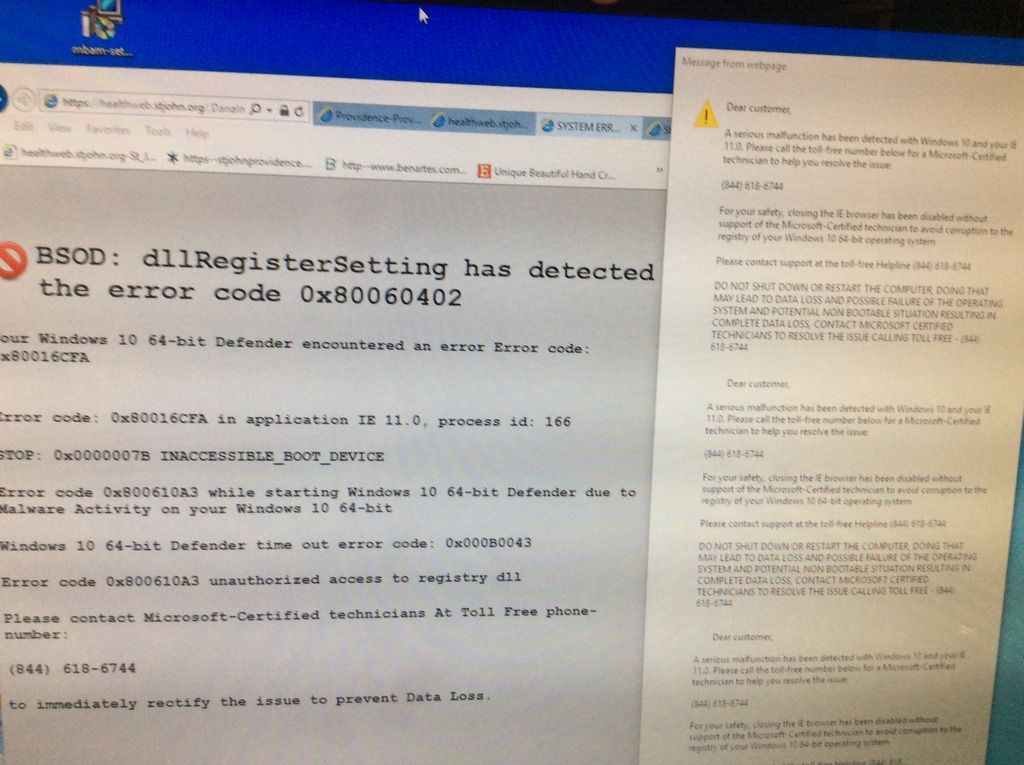 Thank you
Edited by MimiER, 03 April 2016 - 06:07 PM.