A new ransomware is in the wild called the Rokku Ransomware that appears to encrypts your data using RSA-512 (not confirmed yet) and then adds the .rokku extension to encrypted files.  When the Rokku Ransomware encrypts your files it will encrypt each file with its own key that it will embed in the file. These individual file keys will be stored in an encrypted form that only the malware developer knows the decryption key for.
This ransomwar will create throughout your drive and in the Windows startup folder ransom notes called readme_how_to_unlock.txt and readme_how_to_unlock.html. These notes will contain a link to the TOR decryption site for this ransomware called the Unlock Service.

When a victim goes to the site, they will need to upload one of the encrypted files in order to gain access. On in the Unlock Service site you will see your unique victim ID and a bitcoin address you need to send payment to in order to purchase the decryption key. The current cost for decryption is .24 Bitcoins or approximately 100 USD.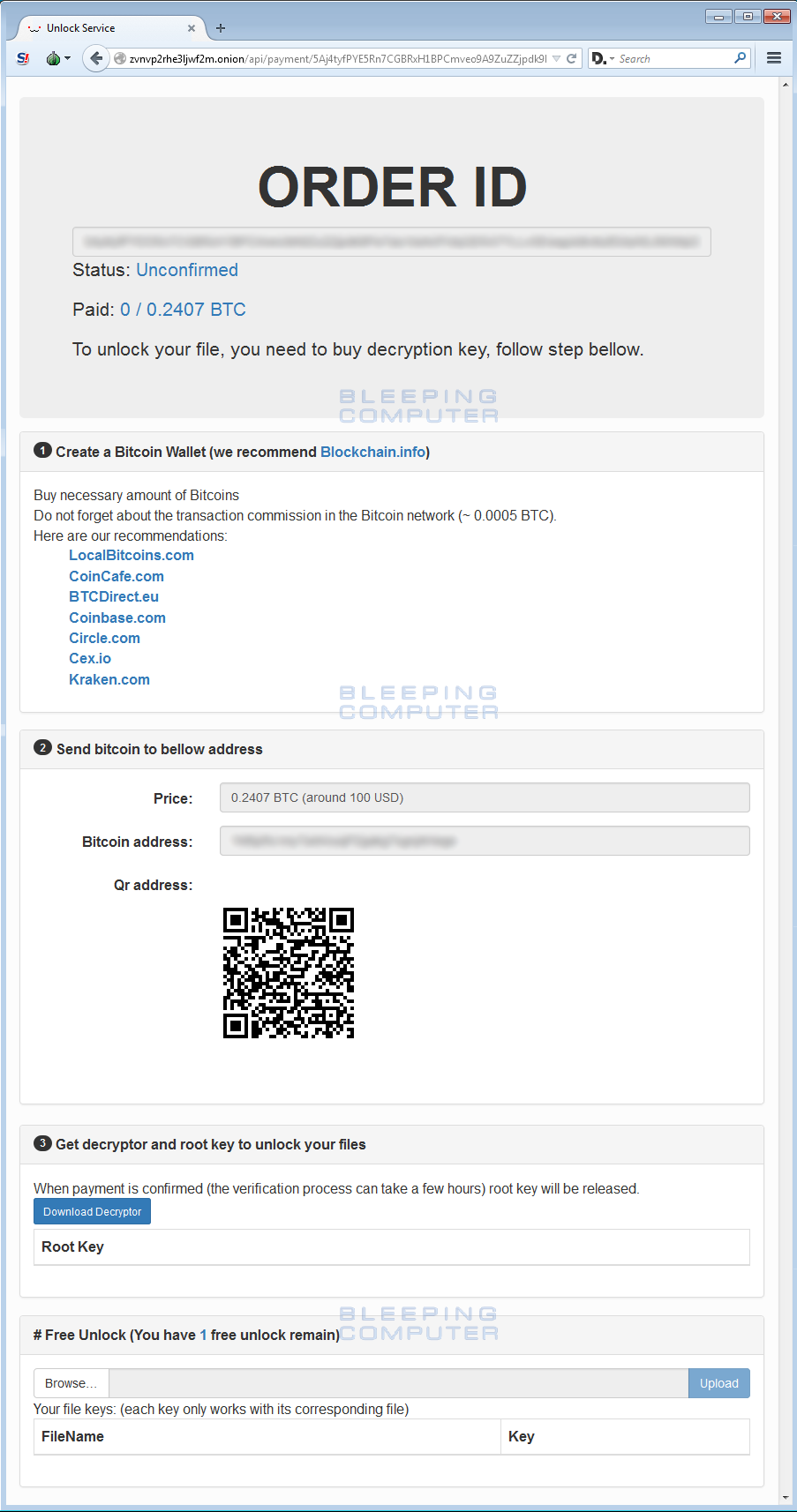 This site will also provide a decryptor that you can download to decrypt one free file or all of your files if you pay the ransom.
At this time, there is no known way to decrypt the file, though one may be possible due to the weak encryption used.