Hello
I do UV body art in clubs. I struggle to take fotos of my art because of the overwhelming amount of blue/purple light thrown out by the uv lamps.
I have no control over the lamps but I was wondering what can be done when taking the fotos and after the foto has been taken.
I have attached a few fotos to show you what I usually get and what I would like to achieve.
1st+2nd are normal
3rd is the goal.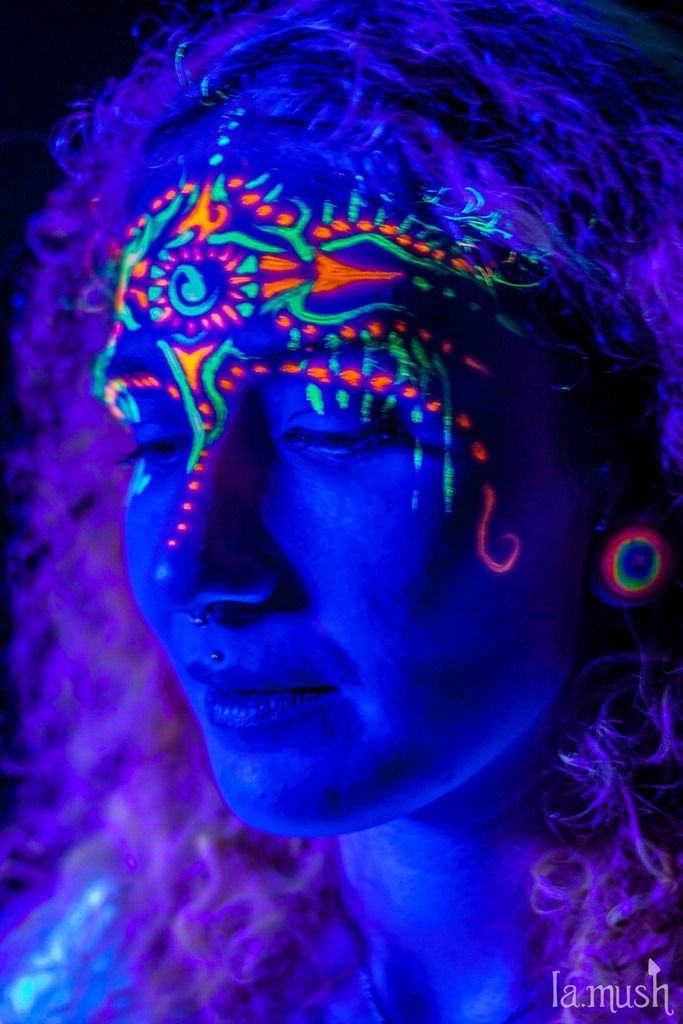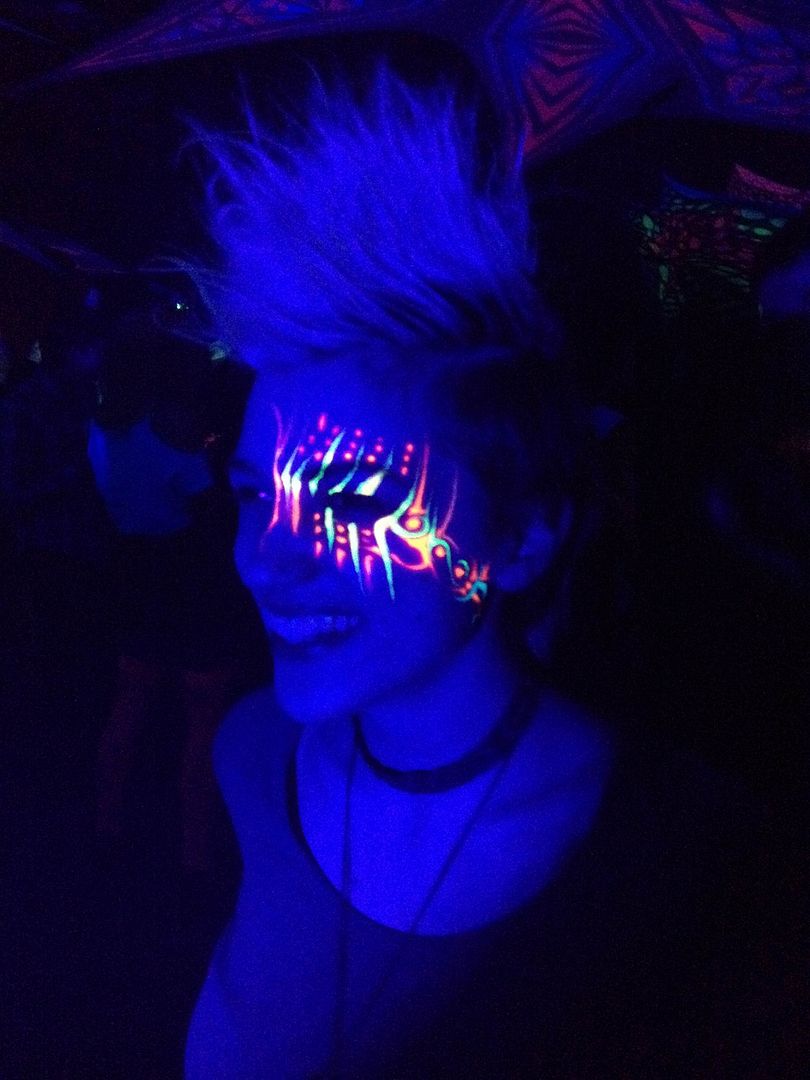 I now have a Canon EOS 10D SLR, 
I was thinking that i should set it to ISO 1600, Shutter 100(?), F3.5 (lowest i think I can get it to.)
I was also thinking of getting a Yellow Lens filter to remove as much blue as possible.
No idea what to do post taking the image! Software to use? How to manipulate the images.
I assume I should take the images in RAW format.
Thanks in advance for help!
Rick