I was just wondering what skins others use for Ad-aware, so I thought I'd just post the question.
What skins do you use?
The ones I use most often are:
Viking
DragonFire
DARK
Blacklight
fruity-loops
Matrix
SMOKE2
ANTRAC
The one I'm using now is DragonFire.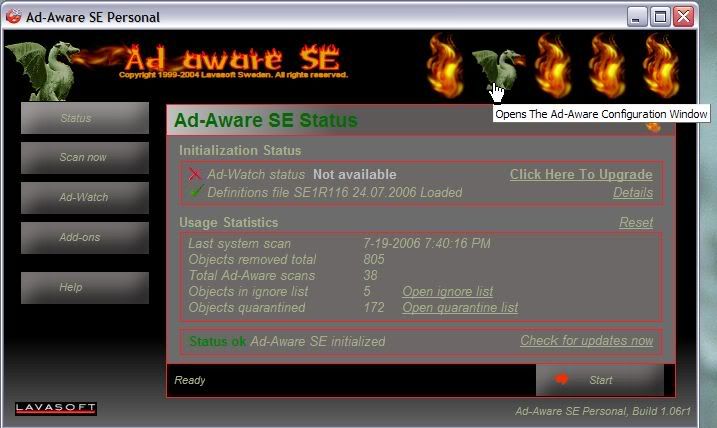 This is a link to four basic skins, and the instructions on how to install them from the .zip file.
Ad-aware Skins - 4 Basic Skins & Installation Instructions
This is the link to a large selection of alternate skins.
This is where I get mine from.
Ad-aware Skins - Full Selection
This link takes you to the instructions for installing the skins from the site with the large selection.
Since these are not .zip files, the instructions are a little different.
Ad-Aware Skin Installation
If you want to give making your own skins a try, here's the link for the "how to".
How to make your own skins.