Mod Edit:  Split from http://www.bleepingcomputer.com/forums/t/131291/computer-freezes-weird-lines-on-the-screen/ - Hamluis.
I've had/having this problem on (2) different Emachines EL1200-05w systems. The first system I parted out when it happened as it was a freebie and I'd just got it(assumed bad motherboard as graphics are built in and no slots/room in case for another.
The second system I've been running for a couple months with no issue and this week its started having issues. It also is having a problem hanging on the BIOS screen when I start the machine about half the time.
I know it's not a BSOD as this machine very rarely runs Windows, I can't remember it it has XP or 7 on it. I did run into the issue on the first computer running Windows and also Linux.
Screen on crash: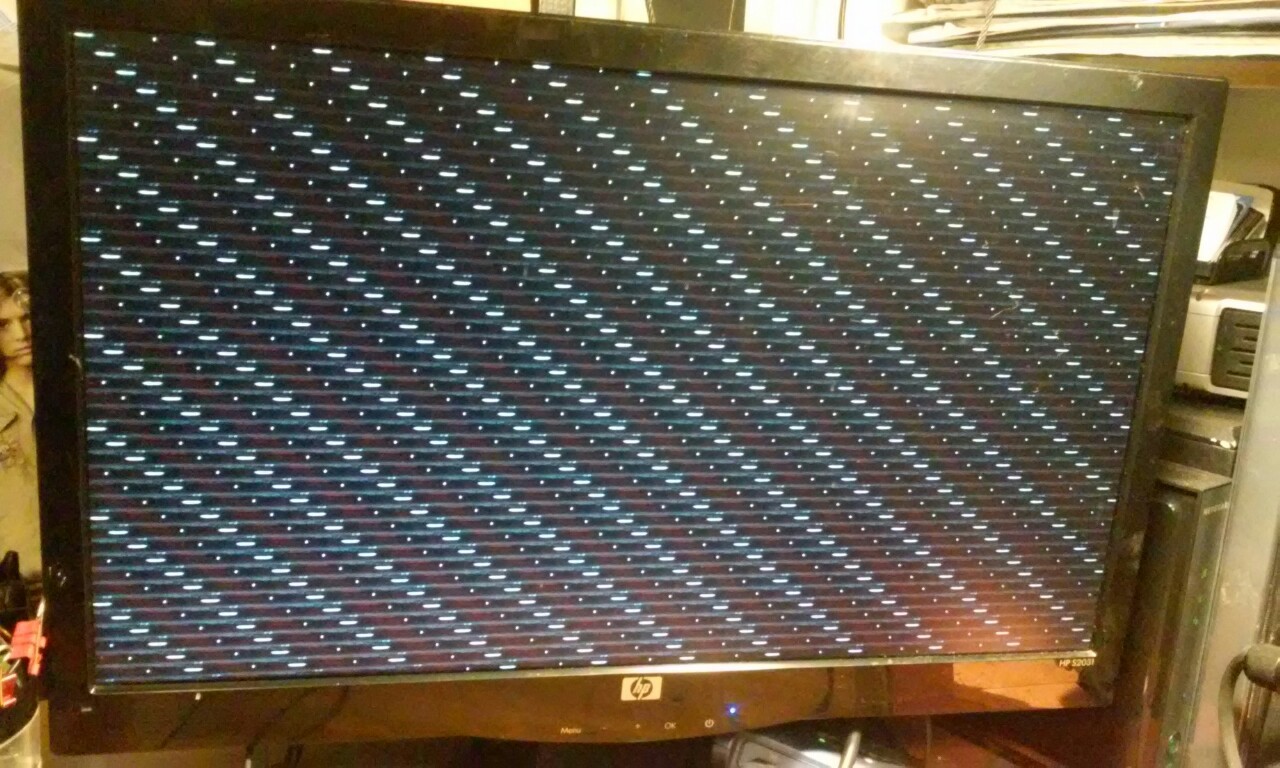 System specs:
Edited by hamluis, 25 February 2016 - 01:17 PM.