For those of you A-Squared users (like me), 2.0 has come out!
Get A-Squared 2.0 Free!
It comes with enhanced detection and removal engines along with this sleek new interface: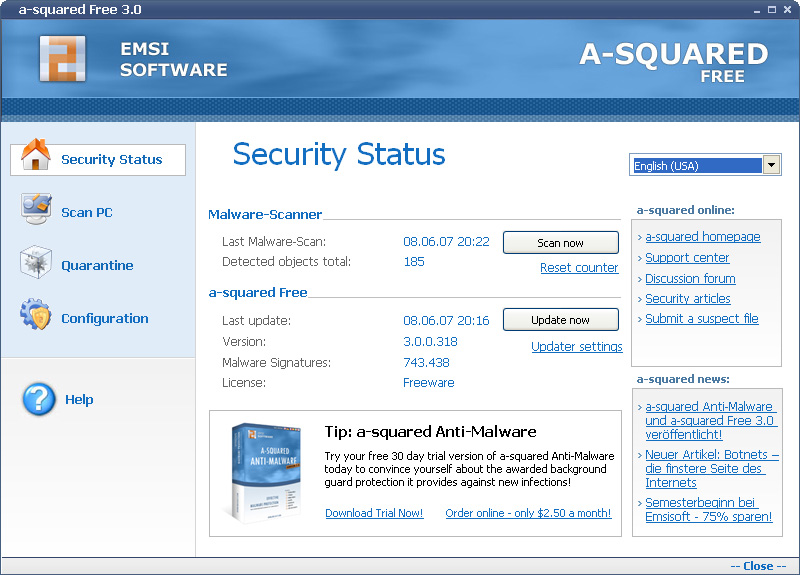 Remember the old, orange and white chunky GUI? That's history now and with all of the components (scanner, updater, etc.) in one window (no more popup windows); A-Squared is even faster and easier to use! Also, they finally added fast and custom scanning to their free version making it even more worthly. I don't know about you all.. but I'm liking these improvements a lot!
Edited by Elendil, 30 July 2006 - 02:27 PM.