First of all, even though I have been enjoying my Linux experience, I also like (love) Windows 10. I feel very comfortable with the file manager within Windows 10, and there are a couple of software tools that I prefer over a similar Linux tool. But...
I began with Linux almost a year ago when I decided to try Linux Mint on a lark. It was easy to install in a dual boot with Windows, and it was easy to use and perform many of my everyday computer needs with. But Linux Mint was just too much like Windows, it was not very challenging. I installed Linux Mint Cinnamon 17.2 then 17.3, but I never did catch the Linux bug until...
I installed Ubuntu. I absolutely love Ubuntu. My first experience with Ubuntu didn't work out too well, I tried Ubuntu Studio 14.04, and things just didn't go too well so I completely uninstalled it after a few weeks of frustration. But by that time I had already caught the Ubuntu bug, so I decided to try out Ubuntu 15.10. Man I love this OS. It is not like Linux Mint, it is more challenging and less straight forward. So now I want to "road test" more distros to see what all the hub bub is about.
My Ubuntu desktop;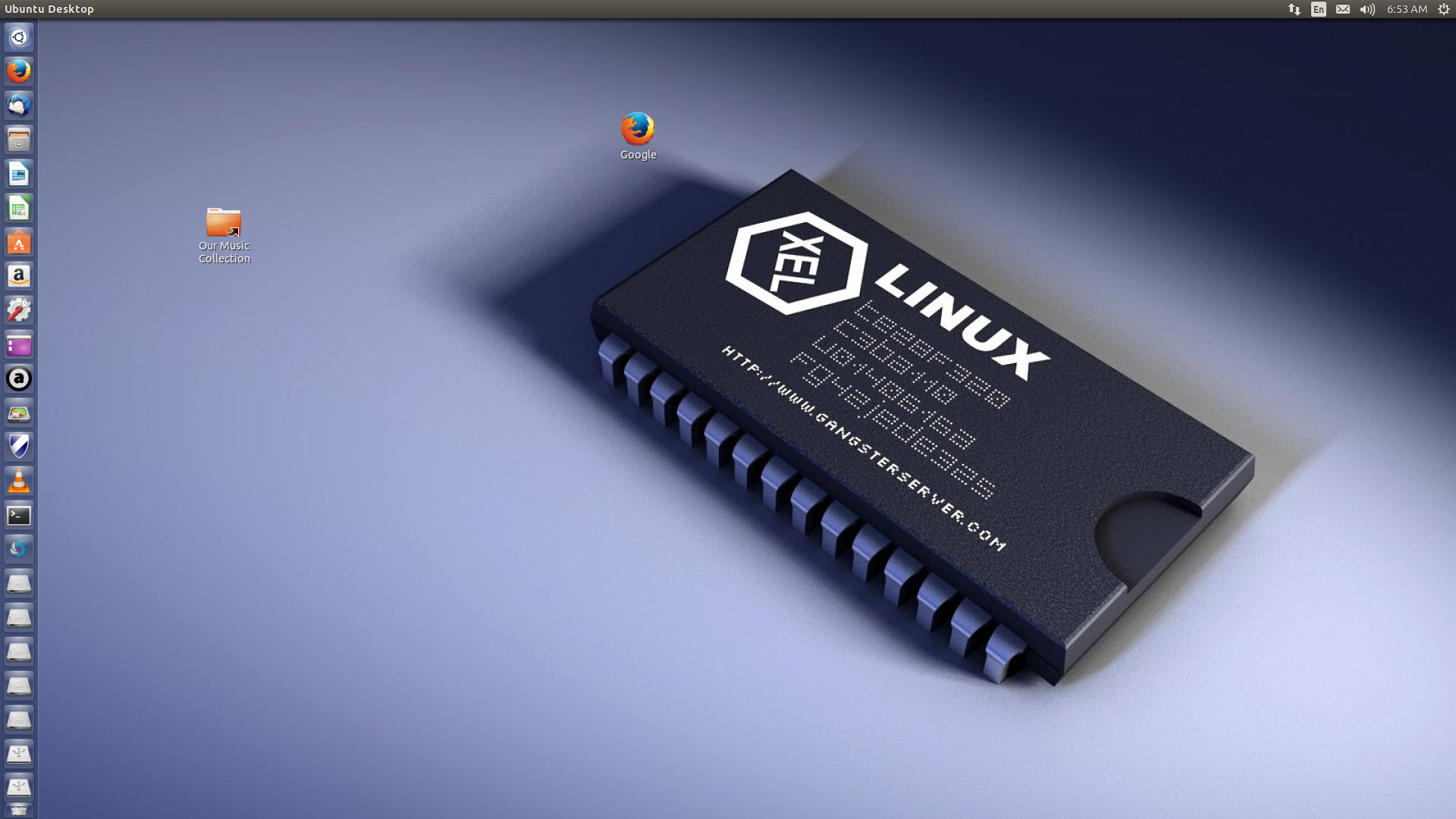 I have a few different drives installed in my computer via SATA3 interconnects; I have 1 SSD devoted to Windows 10, one SSD that is currently hosting Linux Mint 17.3, and a one 1 tb HDD that has Ubuntu on it. But I see my friend's wizardfromoz partitioning and I get jealous.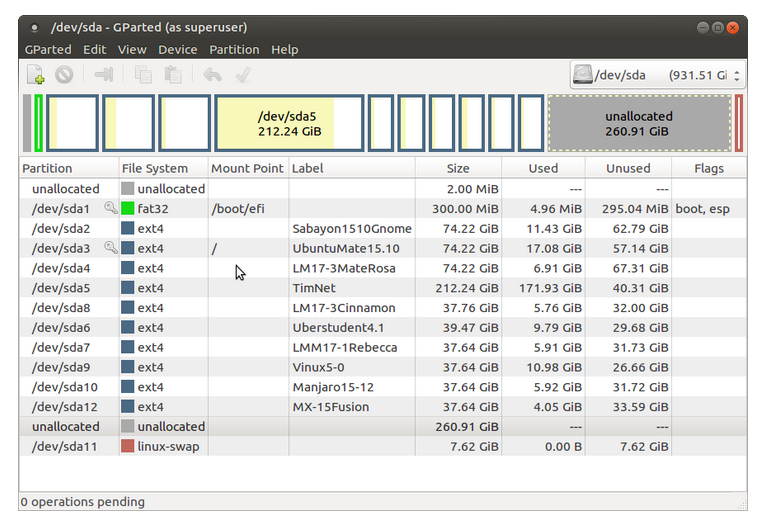 I mean, I thought that there was a limit to the amount of partitions that a drive could hold, how does the wizard get so many partitions into one drive? Here is my 1 tb hard drive;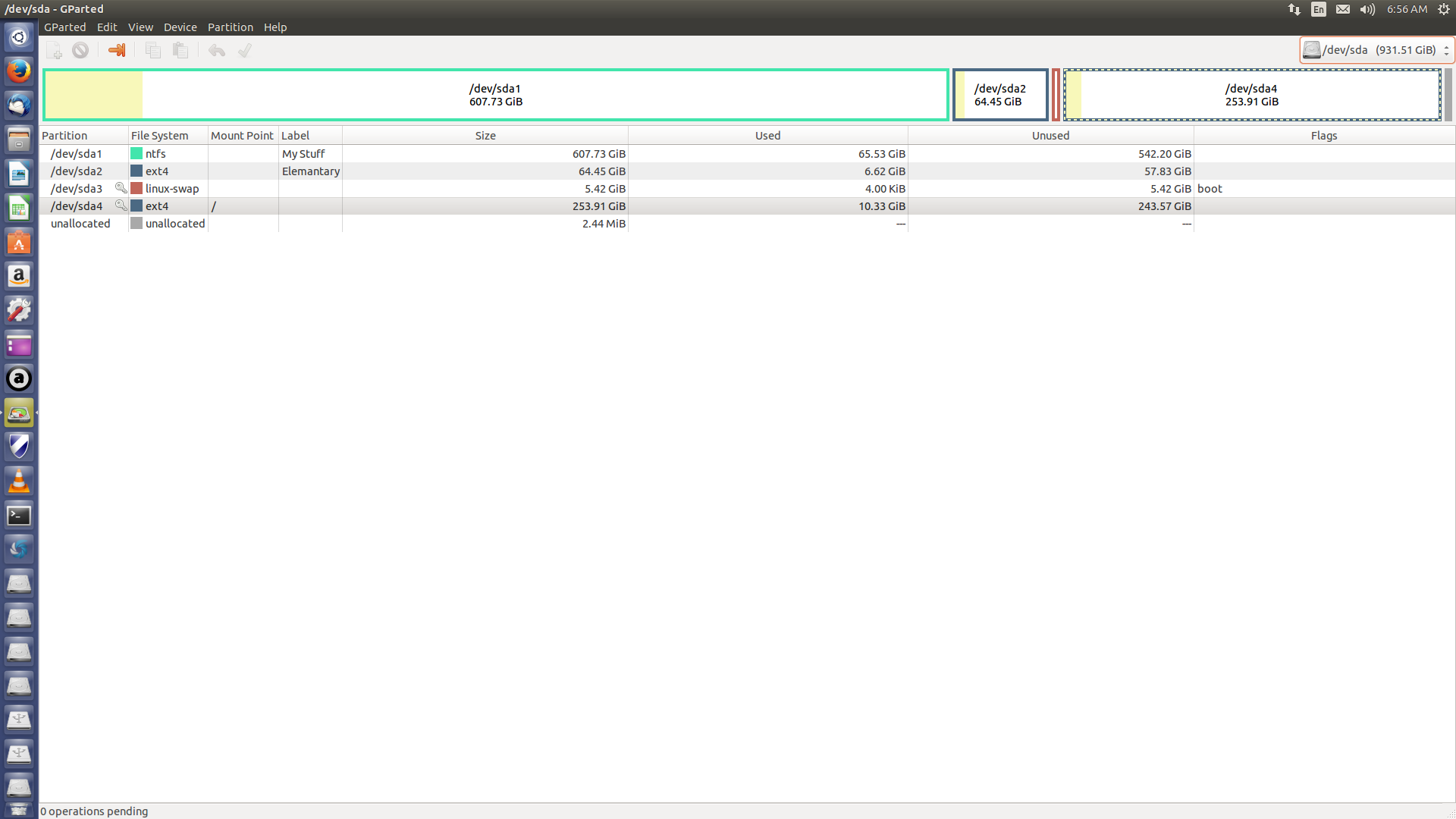 I would like to create a couple more partitions, but I have been having issues with that. It seems that sometimes I can't even format an already existing partition, like on my SSD;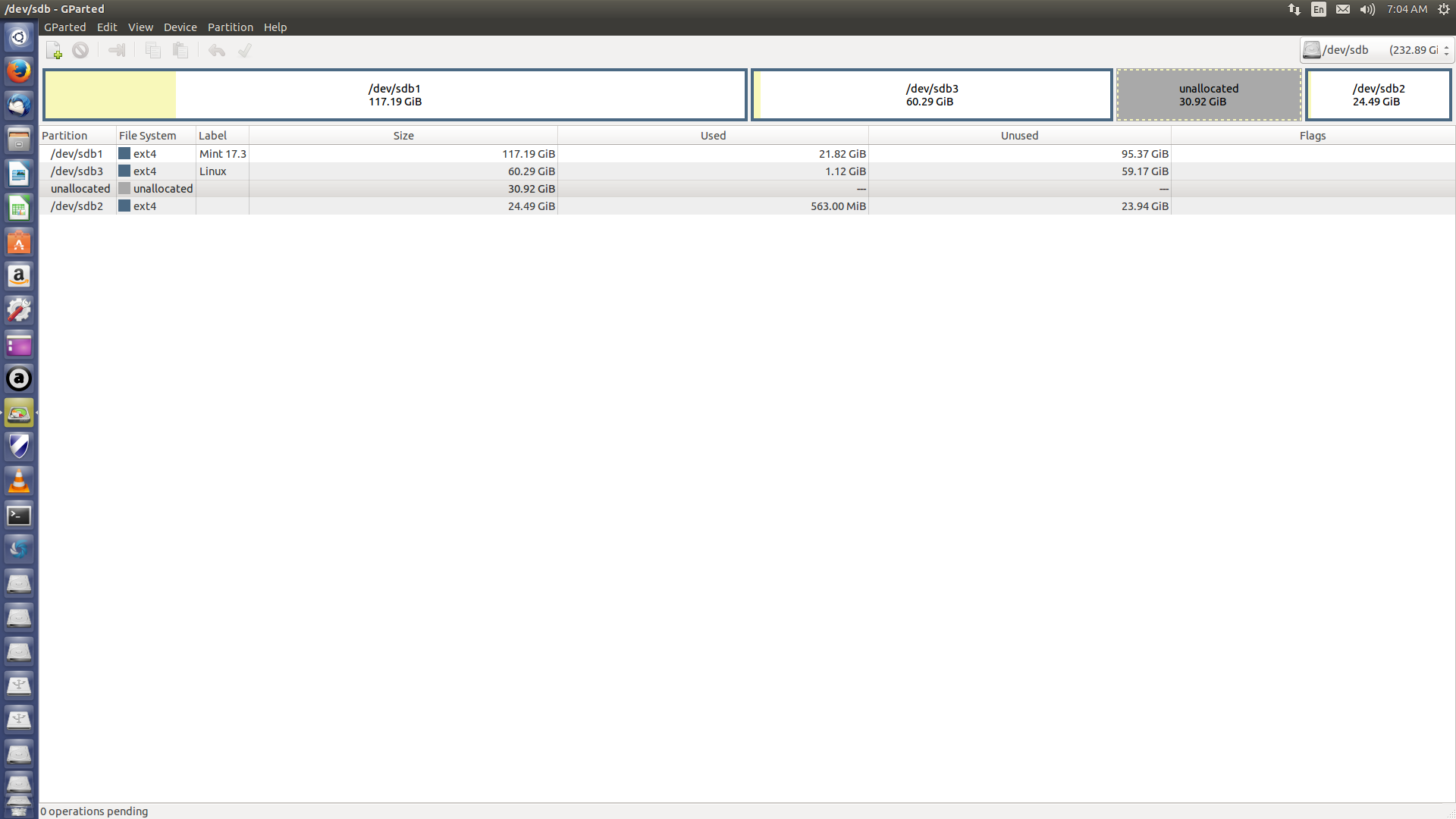 There is an unallocated partition that I have been trying to format, but somehow I have been running into issues.
As you can see I am currently trying elementary OS, I am trying out the freya build. It is different and interesting but there are a couple of different distros that I would like to try. The next I would like to install is Korora 22, but the installation did not go to well. I will try again.
So to wrap up this long and winding thread, I guess I need guidance on some partitioning issues. I am having fun with my ongoing Linux adventure, but I am a newbie so please be gentle when you give me advice.
Edited by Chris Cosgrove, 28 January 2016 - 06:46 PM.
Topic title edited at OP's request.