Relatively few people have much experience with UEFI since it only came on the scene with the debut of Windows 8.  The tendency is to want to start describing BIOS, and while UEFI lets you get to those settings doing so is not the same for Windows 8 or Windows 10 as it had been when "BIOS was BIOS."
          For the sake of complete clarity, and for future readers, I decided to do as thorough a job as I could of documenting what the UEFI boot looks like.  On my HP laptop this is accessed by hitting ESC when the HP splash screen appears during boot.  Different manufacturers use different key presses, so one must look up what that key press is for one's own system.
           There will be some slight differences in the user interface as well.  The similarities will far outweigh the differences.  I did not, for obvious reasons, run the Recovery option that is triggered by an F11 press on my laptop.  I have upgraded to Windows 10 and have a perfectly functioning machine, so I don't want to recover.
           I've annotated the pictures I took.  Screen shots aren't possible outside Windows (or if they are I don't know how to do them).
           I hope this may prove helpful to those trying to dig in to UEFI for the first time, or as an example of a specific UEFI interface.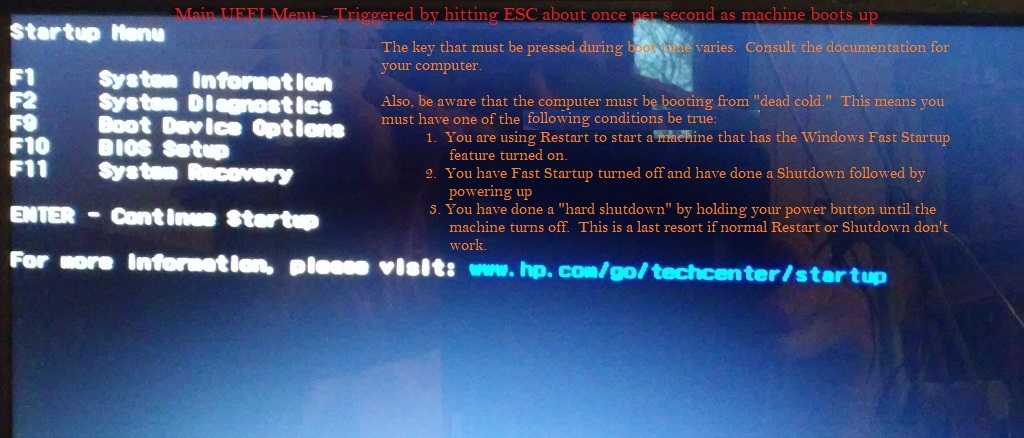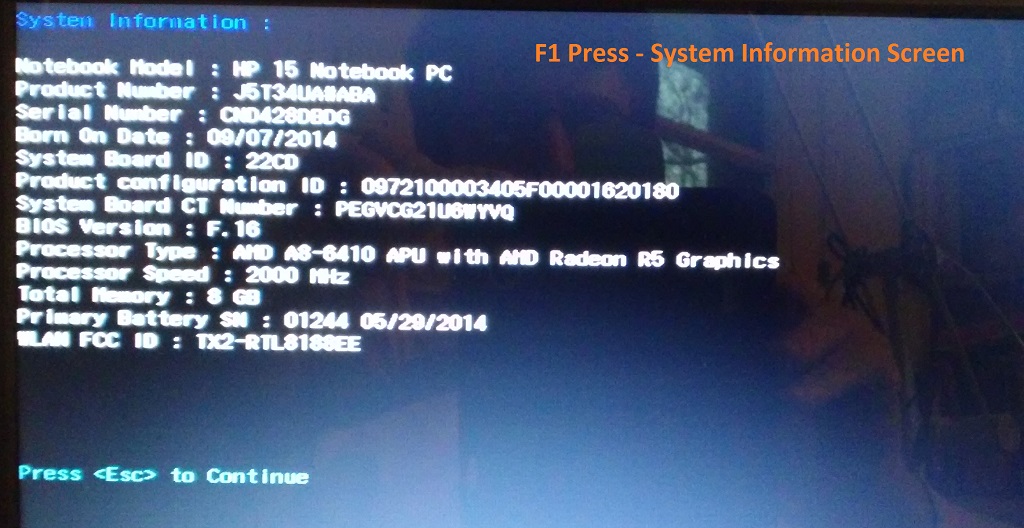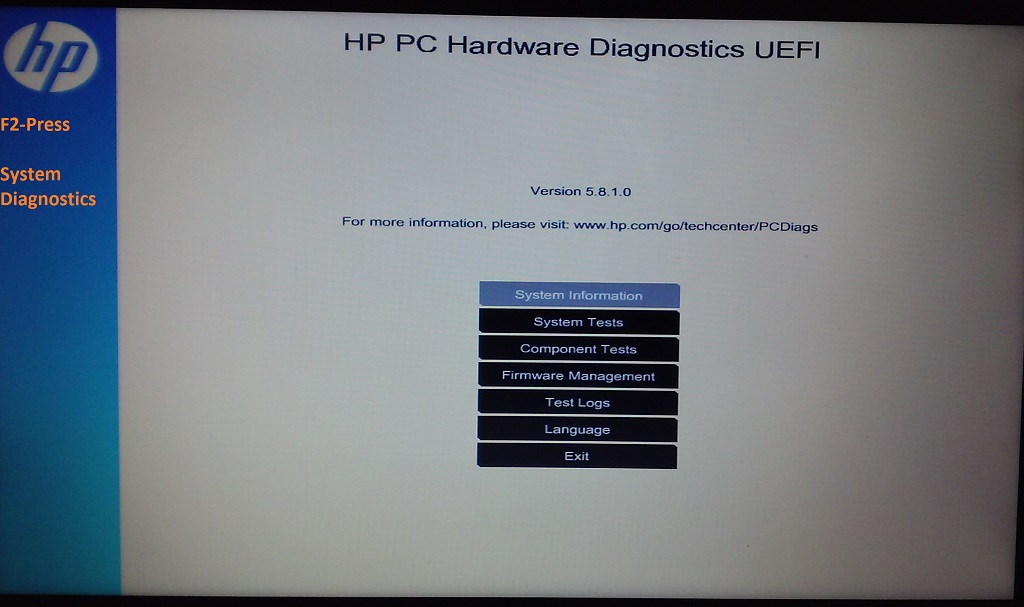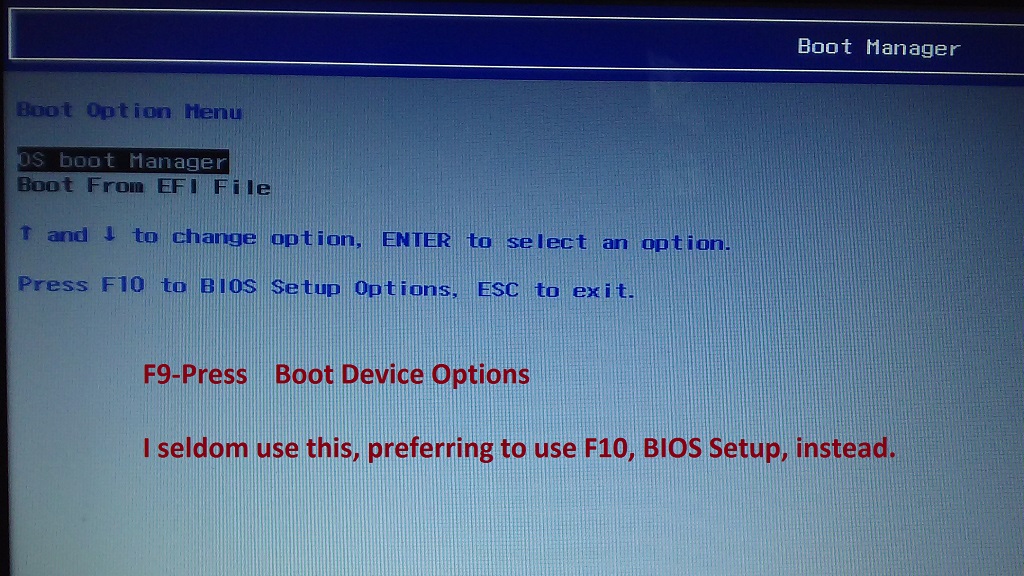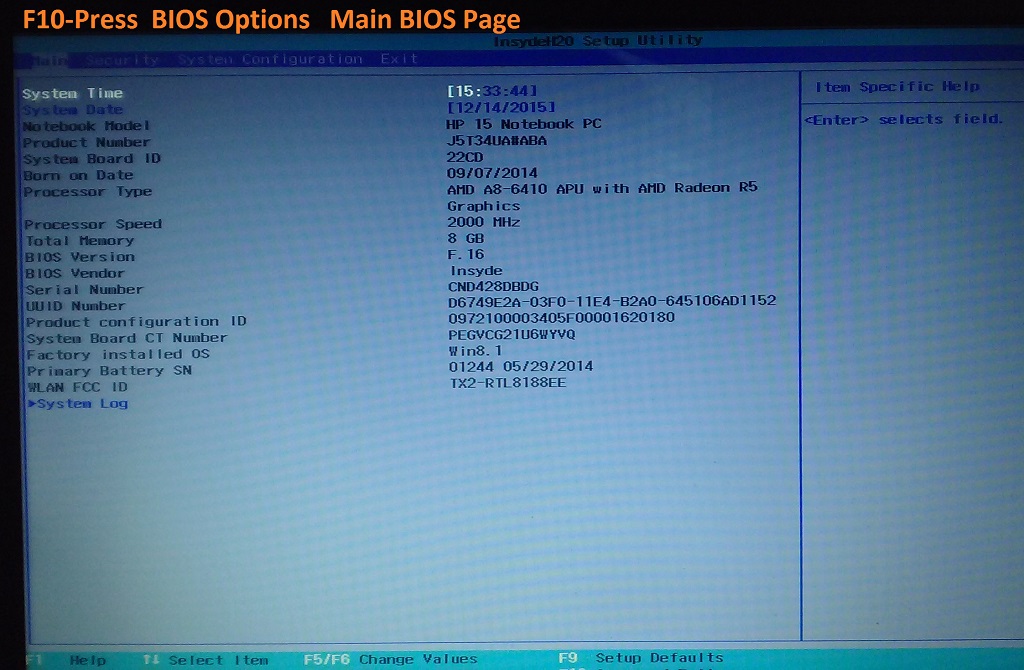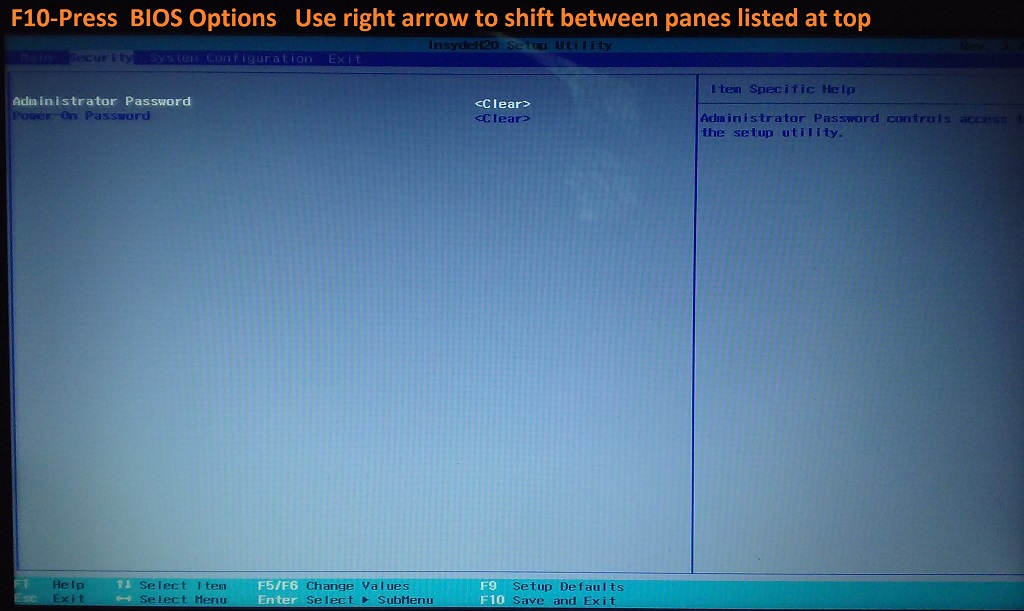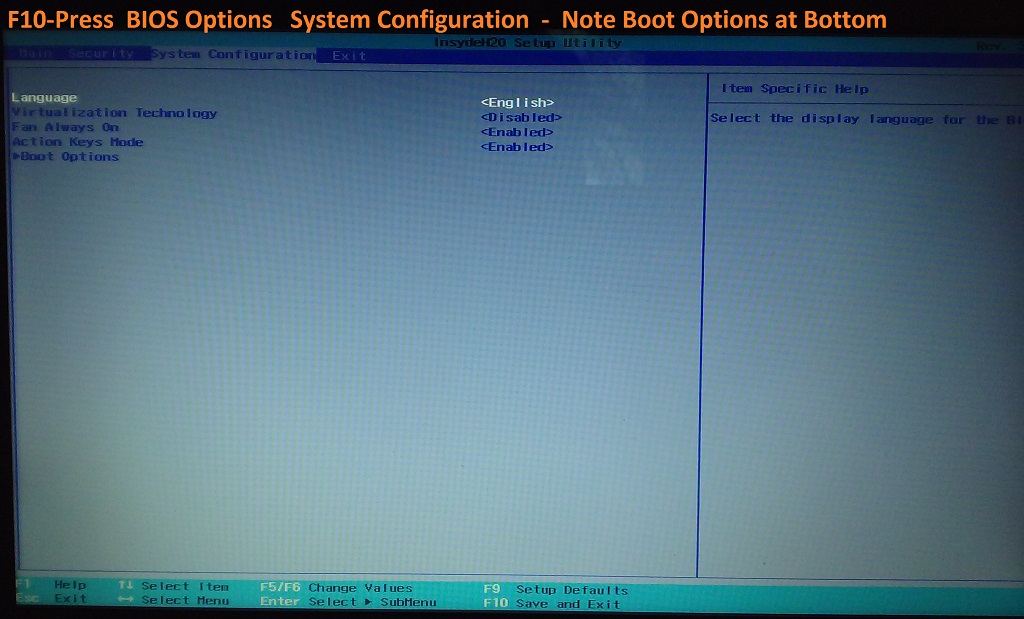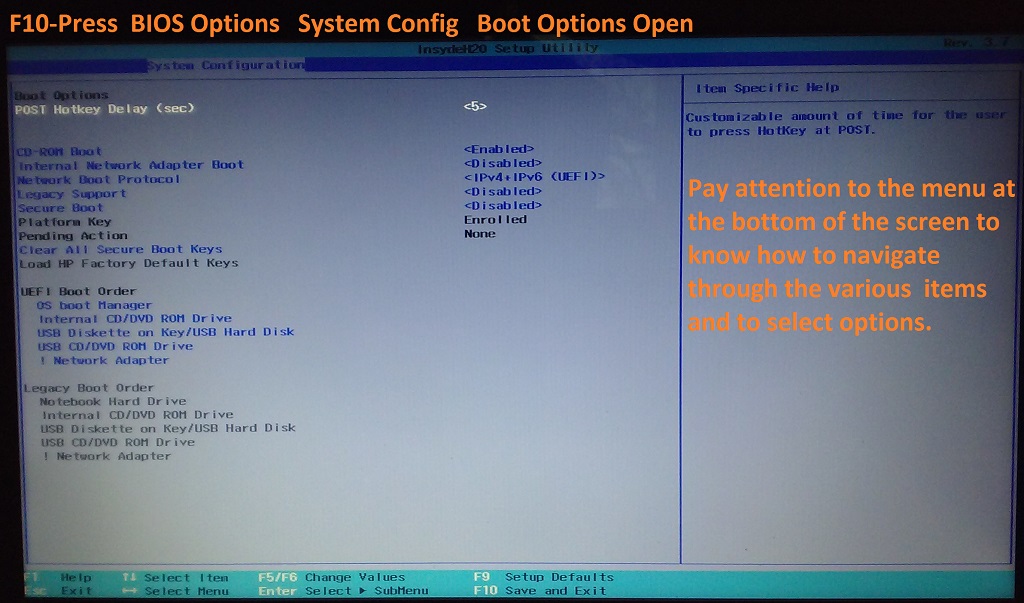 Edited by britechguy, 09 September 2017 - 09:09 AM.
Changed Image Hosting to Resolve Loading Errors