Hello.
I'm making a new referral form for the company I work for to be used by the council. I'm having problems with the active X boxes in Excel 2010.
I work on a remote server but I don't think this would be the issue. On sheet one the boxes work fine and as intended however on sheet two the boxes on the left side are only usable once and while on the right side they work as they're meant to.
I have no idea why it's doing this so I thought maybe someone here can help me out. I've tried roaming the web as much as possible but can't find a solution to my problem. I have attached a picture to show which boxes I mean.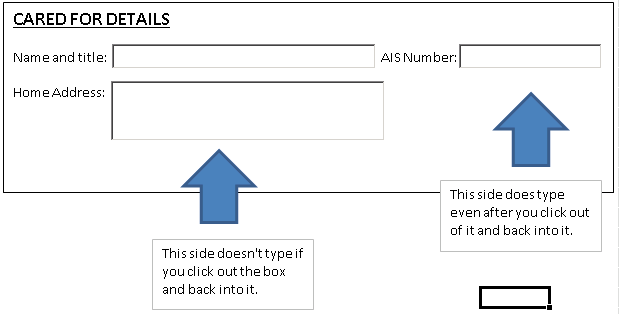 Edited by Pugglerock, 04 December 2015 - 06:32 AM.