I tried to remove this virus and i cannot so i turn to help here. It takes up the middle of the screen and won't let you do anything like click on popups to install anything because they go to the middle of the screen. 
It is a HP PC with windows 8.1. I have used Spybot , Malewarebytes , ADWcleaner. They all find something and i have them remove it but the popup still happens as soon as the computer loads in from startup. doesnt seem to affect the computer except that pop up stays there and is over everything you pull up IE web browser and computer browser. Also it doesnt allow you to use CTR ALT DLT. it says soemthing about administrator blocked but this is the only and admin account.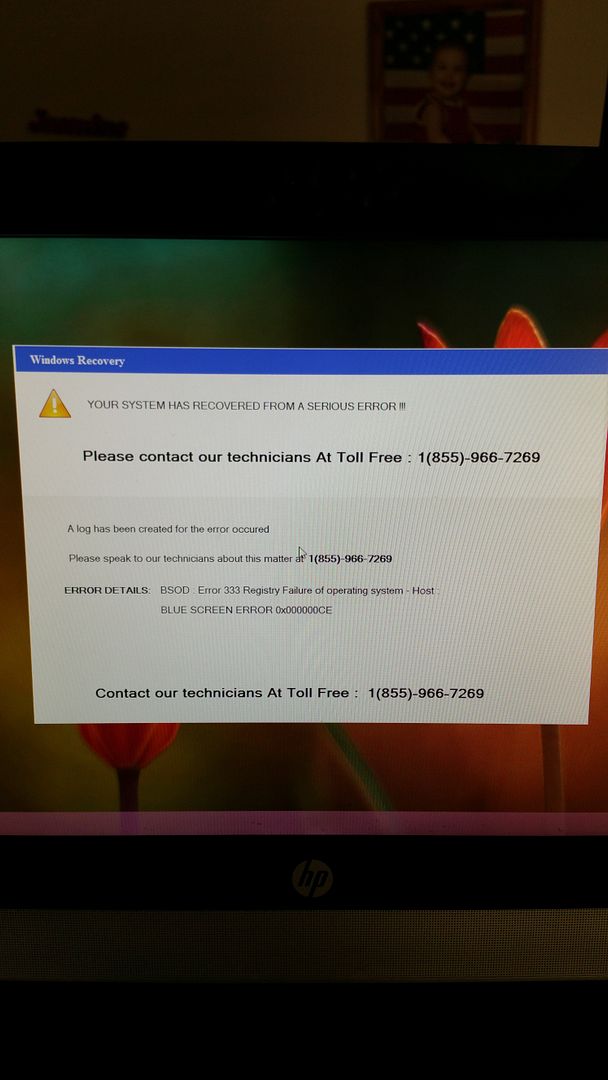 Edited by Stinkyweed, 19 November 2015 - 05:45 PM.