Below is a screen shot of when I was reading a post.
This is a 2-part question:
1-What is unusual about the screen shot?
2-How did I do it?
This came from a direct screen shot-it has not been modified in any way, shape, or form. I included the entire window, so that you can see that it has not been changed.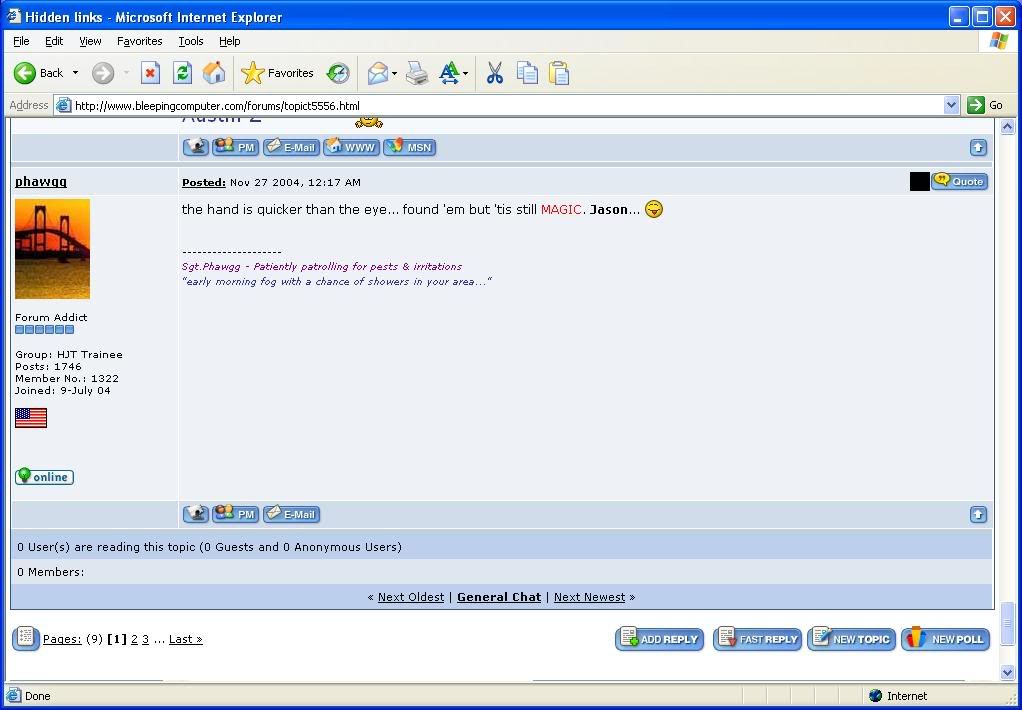 You can ask any question in the thread, and I will answer them here, as hints. I will not come straight out and tell the the answer though. If you know how I did it, I just ask that you PM and not post it here. When someone has revealed the answer, I will post here with your name.
Also, there is a hint (very slight), on one of my posts that I made prior to this one. Which one? Sorry, I cant answer that...