So I was downloading some custom content for a game that I played when one of the websites directed me to a fake BSoD website. It looked something like this:
(This is not my screenshot, btw. I found it from another forum while browsing about it but it had the same message.)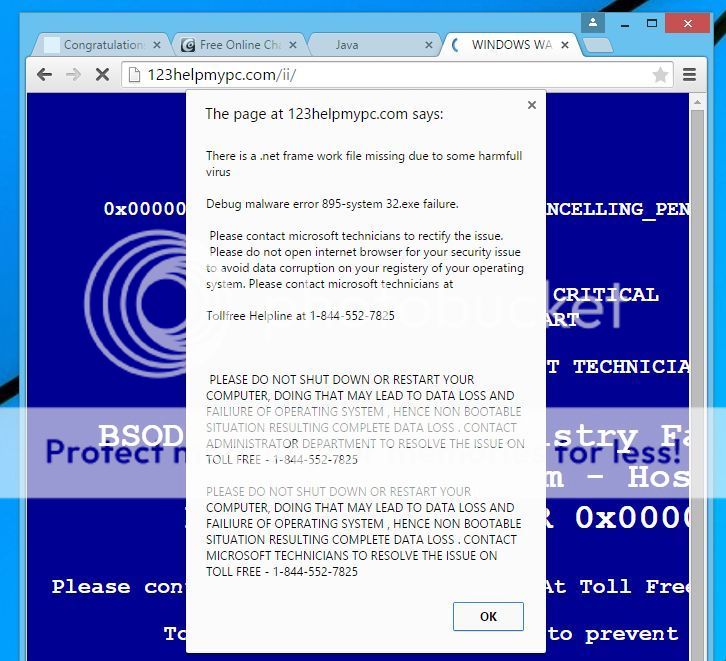 The oddest thing is unlike that photo, I had an option to click on some check button to remember my answer about leaving the page. (Edit: I just remembered it was the simple check message that said Prevent this page from creating additional dialogues. After I check marked it, I clicked the leave page option, obviously.) Once that little pop up was gone, I quickly closed the tab. I didn't do anything else after. I simply ran rKill and then Malwarebytes. Both did not pick up or end anything. I was still able to browse/use my browser normally, though. Every time I started it up, the fake BSoD never really booted up or anything unlike other people have mentioned with the fake BSoD. Was I just lucky or... do I still have a cause to be concerned? Any other steps I can take to ensure that it didn't leave anything on my computer? D:

I even checked the %AppData% folder and nothing was really left. There were no installers or anything of that sort. :/
Edited by Wolffie03, 03 November 2015 - 11:28 PM.