"This device is not working properly because Windows cannot load the drivers required for this device. (Code 31)
{Operation Failed}
The requested operation was unsuccessful."

I have received this error with 2 network adapters now. I just bought another to see if that would fix the error present. Yes, I have installed the official drivers from the companies website. I have no idea why this is occurring. I have run multiple virus scans, to find nothing.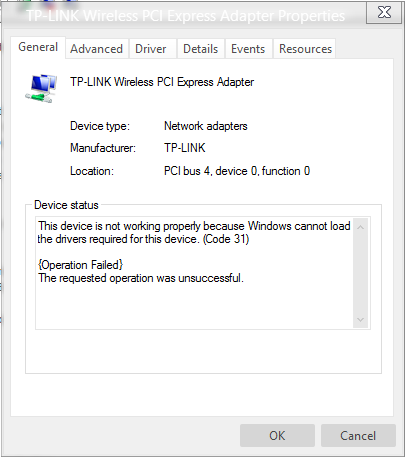 That is a picture of the driver properties.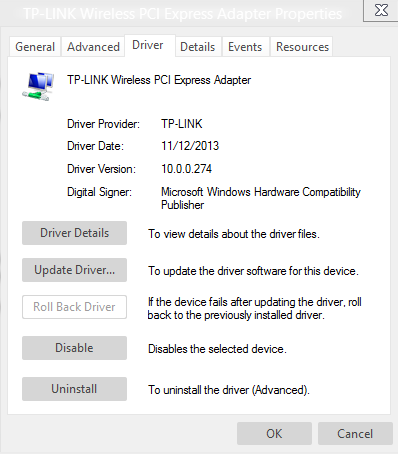 The driver settings.
I have no idea why, anyone have any suggestions?