This happens: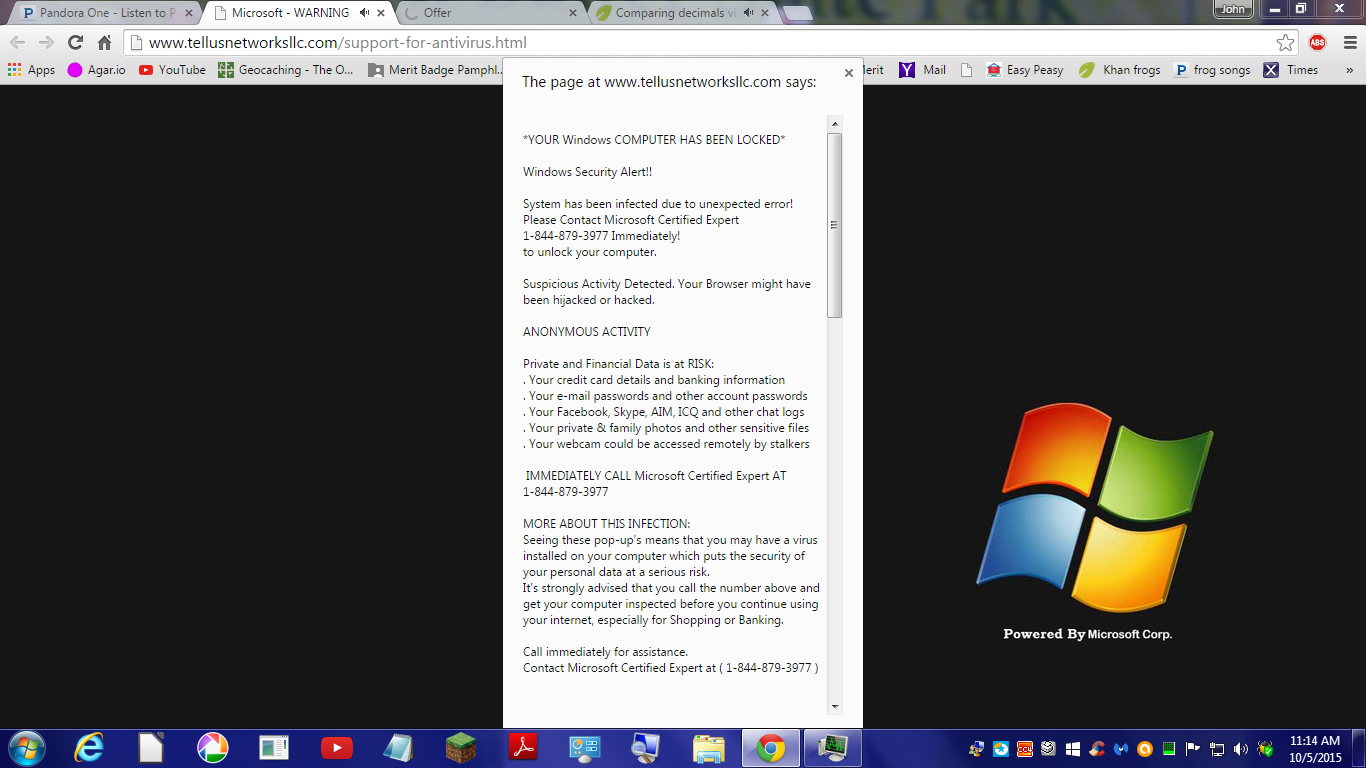 My son's computer. He's played some Minecraft, but not for months--long before this started. It's shown up twice. I end it by closing the process tree through Task Manager. It doesn't come back for a couple weeks. We run Avast, Malwarebytes, Super Anti-spyware paid versions. Scans turn up nothing...but it's got to be there. There's an audio component as well, warning of impending doom. Each time he's on Pandora and Khan Academy. Windows 7 Professional.
I could use your help, please, and thank you!
Edited by AnnainOK, 05 October 2015 - 04:18 PM.