So I've been on Windows 10 for 2-ish months now, and since I have, my PC has slowed down quite a bit. And now, just yesterday I got this popup from Windows Defender and everytime it tries to clean it, an error occurs. I've tried multiple adware and malware cleaning programs and nothing's seeming to help to rid my PC of it. I'm not sure what to do or how badly this is harming my PC. Here's a screenshot of what my Windows Defender says. If you have any idea how to help me, please tell me, this is very frustrating. 
Edit; I've been having a lot of crashes ranging from MEMORY_MANAGEMENT to SYSTEM_THREAD_EXCEPTION_NOT_HANDLED. Could these be caused by this too, or should I continue looking for other problems relating to that?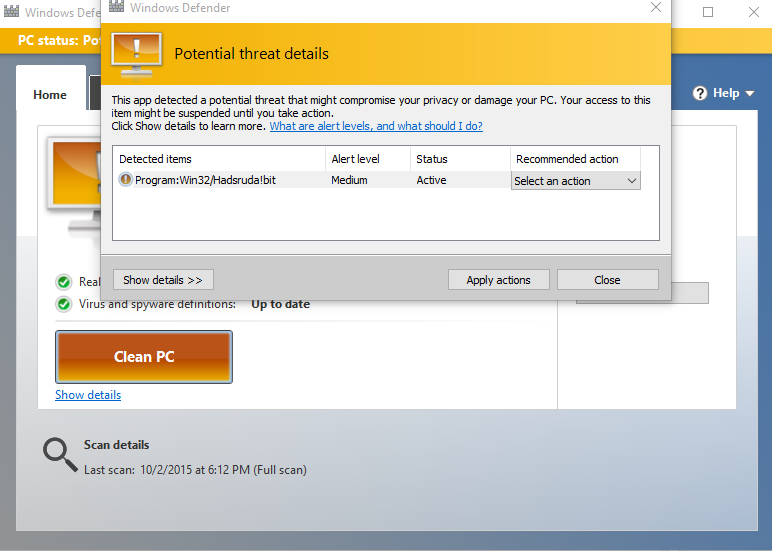 Edited by aeshabVLG, 03 October 2015 - 04:33 AM.