I have just received a running out of system disk memory notice on my Windows XP desktop computer. I was a bit surprised because I don't store much on the system disk, and as part of an exercise discussed on another thread here I had recently cleaned it up. I ran a scan with AVG free which came up with nothing and also Spybot S&D which cleaned out as many temp files as it could. After this I noticed one very large "hidden" folder remaining in the temp folder. It was called ~eu0000. In it was a single file called .eunf.
I have a dual boot so I could probably quite easily delete the folder and file, but before doing so I am curious as to whether it might have been caused by malware.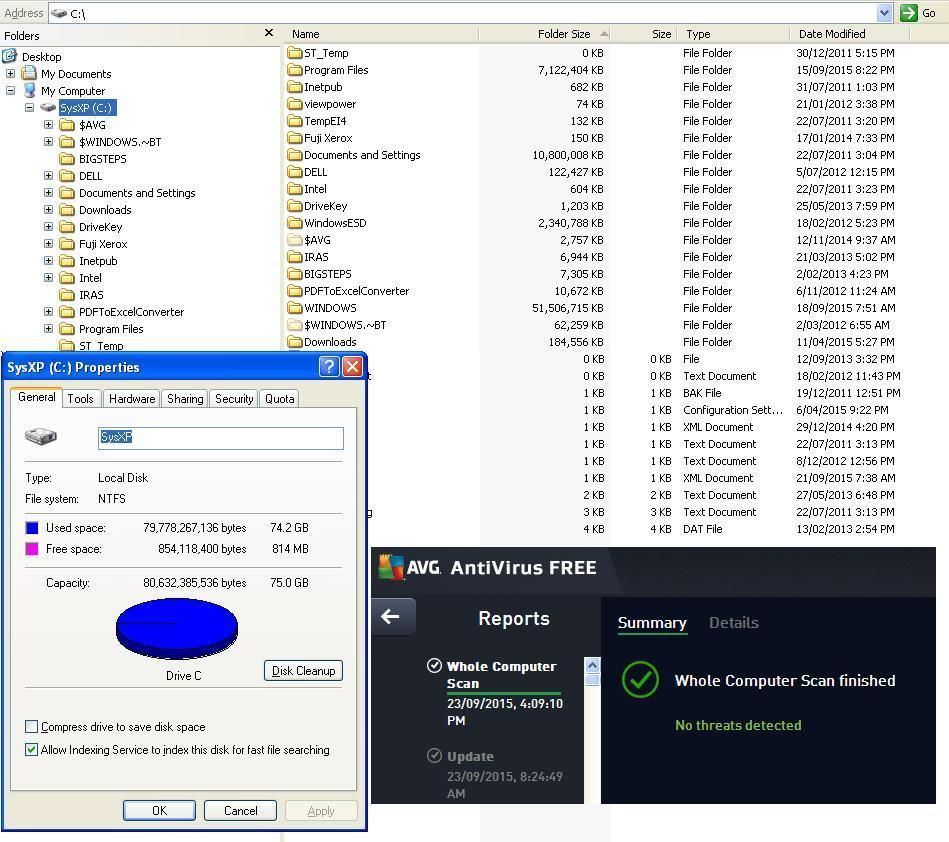 The composite image above shows the location of files on my very full system drive, as well as the results of the AVG scan.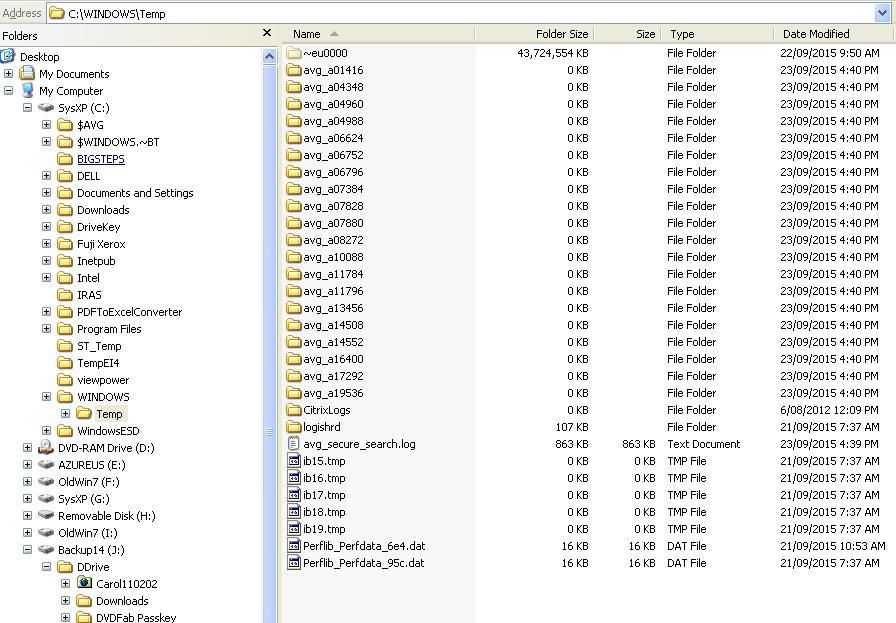 This image shows the Windows temp folder (after the S&D cleanup) containing the offending large folder.
I should appreciate any thoughts anyone has on this.