I am excited to announce the launch of our new online shop in partnership with StackCommerce that contains many products and offers at substantially reduced prices! The BleepingComputer.com Deals section is filled with goodies for those interested in Drones, IT Certification Courses, and Gear & Gadgets. There is even a section devoted to Cyber Security, which I know will be of interest to many of our visitors.

These deals, though, do not last forever and new ones are constantly being added, so be sure to check the store often or subscribe to our store's RSS feed. Using the RSS feed, you will be notified when new deals are added. If you see something cool that you think a friend or family member would like, you can also create an account and share the deal with them. If the person you referred to the store purchases an item, you will also benefit by getting a $10 referral credit to use on your next purchase!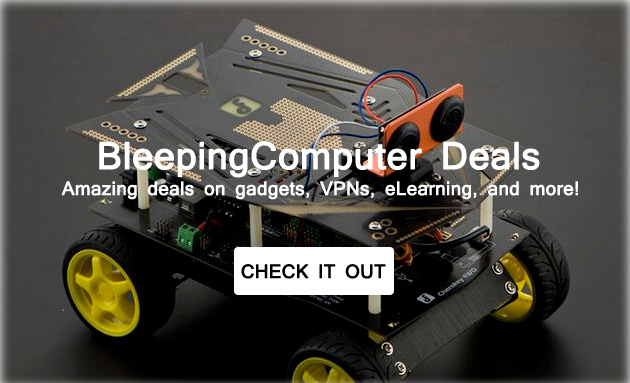 Some of my favorite deals that are currently running are: a Microsoft Certified Solutions Engineer: Server Infrastructure Bundle for 92% off its listed price of $790; a proXPN VPN: Premium Lifetime Subscription that can be used on 4 different devices at the same time for $39; and the Revogi 'Smart Meter' Bluetooth Outlet that allows you to wirelessly control the power of the device that is plugged in. I really like the Revogi Smart Meter as you can also use it to determine how much electricity a device is using, which is important for system building or diagnosing power issues.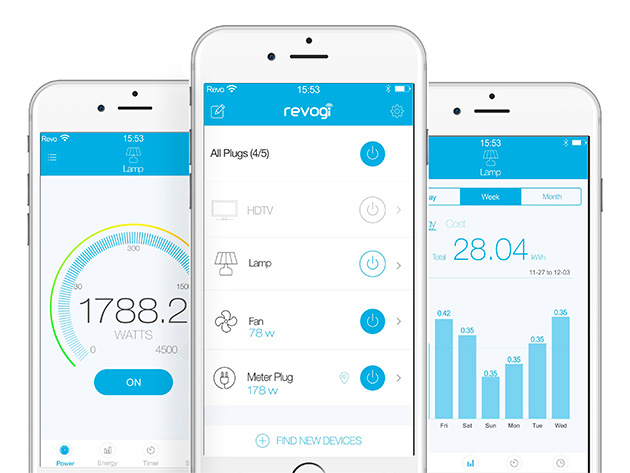 For those who want to do something fun, while still being educational, the Makeblock Arduino Starter Robot Kit is an excellent way to introduce yourself, or your children, to robotics and programming. Arduino is an amazing architecture that allows anyone to create complex and interactive gadgets.

In celebration of this new feature, we would like to offer an introductory discount to our visitors. Make any purchase between now and September 23rd, 2015 at 11:59PM PST, and youll get 10% off. Simply enter coupon code BCSTORE at checkout to claim your discount.