As most of you know I got a HP laptop a few weeks ago and it had Windows 8.1 on it, as it was 8.1 and the new 10 being all the rage I decided to upgrade 8.1 to 10. Everything went fine, I did all the updates installed ESET Endpoint Security then took out the HDD and put it in a safe place. I figure it cant hurt to have a activated Windows as a backup. Then I put a new HDD in the laptop and put Ubuntu on it.
Anyway.
Something was bugging me last night about all this 4 primary partitions with Windows 7 and 8, so this morning I put the HDD with Windows 10 on it back into the laptop then booted it using Live Linux, and ran Gparted.
This is what I found. Remember Windows 8.1 was pre-installed and all I did was upgrade it to Windows 10 via Windows Update,
I wonder whats on sda3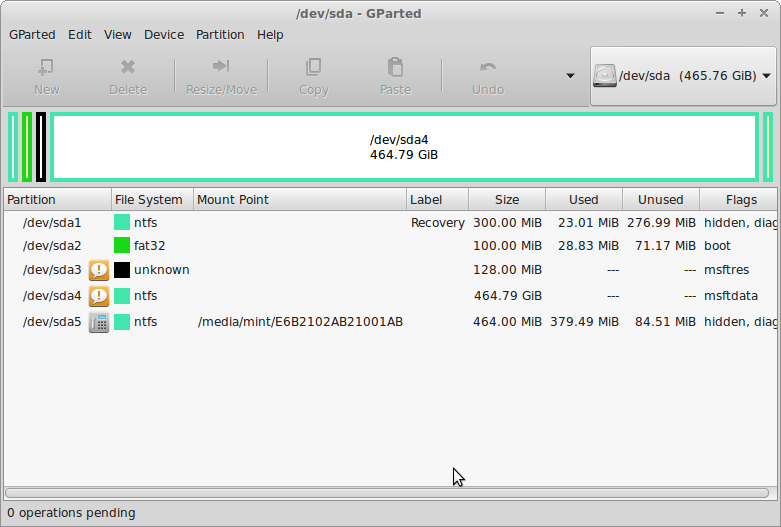 Edited by NickAu, 13 September 2015 - 10:44 PM.