Hi, my AVG seems to have switched itself off and I can't find a button to switch it back on!
I went to it run a scan like I've done a hundred times before but this screen came up with lots of ominous orange saying "There are no active components"  and  "Unknown"  which I've never seen before.
I clicked "Scan now" but nothing happened, it's dead as a dodo.
I took out an annual AVG subscription earlier this year so I'm fully paid up. Any advice?
PS- I'm Win7 Home Edition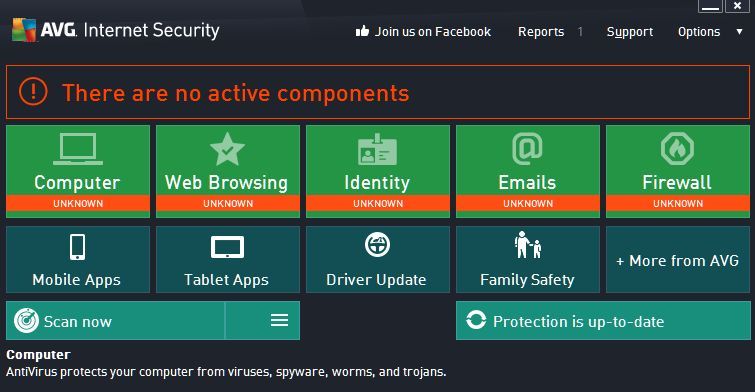 Edited by MickinPlymouthUK, 20 July 2015 - 08:40 PM.