Hey guys,
I'm running Windows 8.1, AVG Free 2015 and am not connected to a domain or homegroup.
I recently installed SyncBackFree to do regular and scheduled backups. On first use it asked me if I wanted it to disable the blank password check for Windows Scheduler because I don't currently have a password on this profile. It said it wouldn't function properly otherwise - so I said yes. UAC did its thing, a CMD window came and went and everything was fine.
It occurred to me a little later that this may be a security issue. Just in case, I did a system restore and manually reverted the setting that I assume the software changed: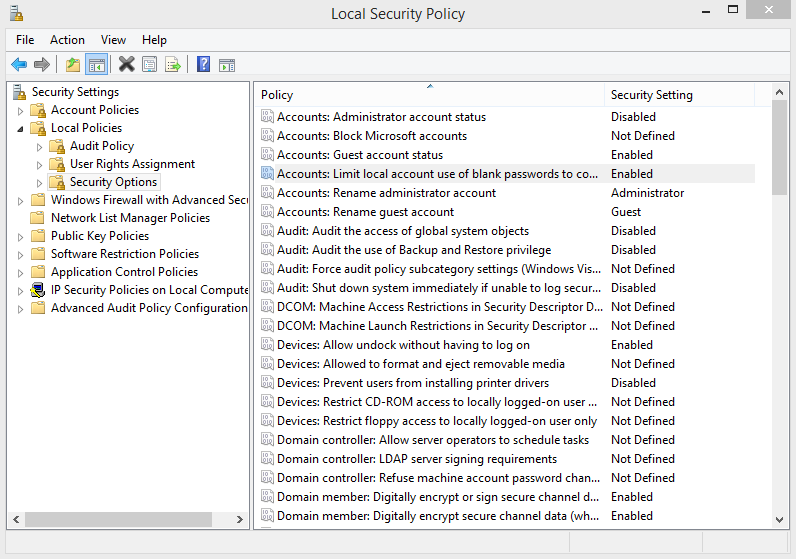 After the system restore, the software was still installed, so I manually ran the uninstaller. Despite all this, I've found that if I try to make a task in Windows Task Scheduler there are no limitations despite me still not having a password on this profile. I then reinstalled the SyncBackFree software to see if it would prompt me to re-run the automated blank-password-check-removal routine, and it did not.
It's obviously a wake-up call that I should put a password on this profile ASAP, but I'm wondering whether or not there is now a security issue with this system?
As a side note, when I plugged in an external drive while the backup software was installed, I went to take ownership of the device so that I could read files and I couldn't proceed until I had clicked 'Allow' on another UAC popup for SyncBackFree. Is this also an issue?
Cheers!