On May 30th, the Locker ransomware developer
apologized for his "mistake"
and released a list of the all private encryption keys for it's victims. With this release he also apologized for encrypting everyones files and promised to automatically decrypt all infected users on June 2nd. 

True to their word, On June 2nd the issued a command to have the Locker ransomware automatically decrypt a victim's files for free. Unfortunately, in order for the decryption to take place, the victim would still have needed to be running the infection.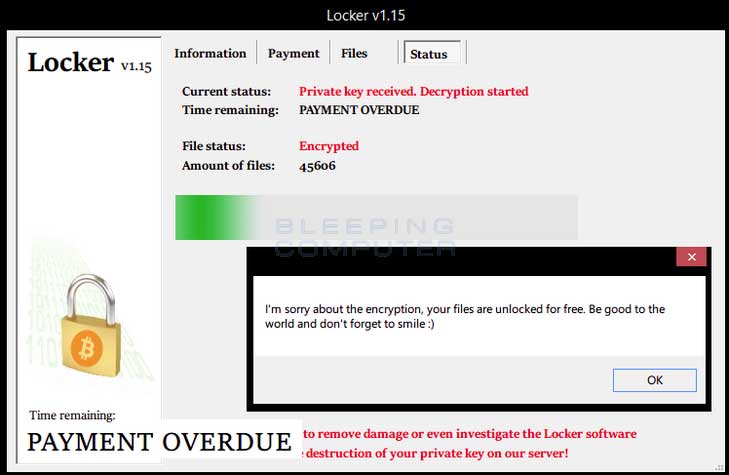 When the files are decrypted, the infection will display a message that states: 
I'm sorry about the encryption, your files are unlocked for free. Be good to the world and don't forget to smile
For those, who have already removed the infection, Nathan Scott has
released a Locker decrypter
that can decrypt your files even if you do not know your bitcoin address.