At todays Build 2015 Microsoft displayed some of the key features of their new HoloLens halogram technology during the keynote presentation. This new Microsoft technology is simply amazing and exciting to watch. In the presentation the developers showed that you can use HoloLens to pin apps to your wall like paintings, place widgets such as a Weather app on your side table, or put a big Calendar window on your desktop so you are always up to date on your appointments.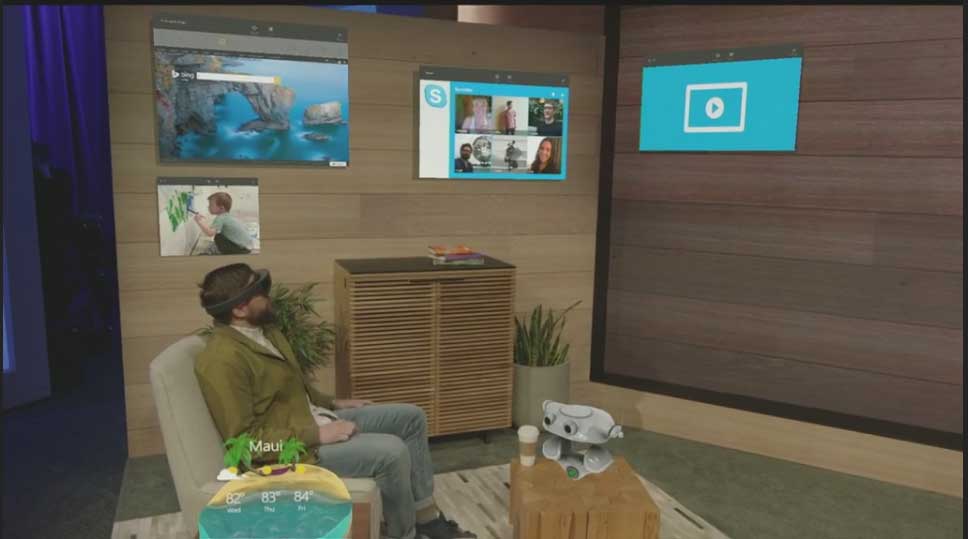 One of the coolest features was how one of the developers used HoloLens to watch a movie, have it follow him around as he walked, and then pinned it to the wall when he got to where he wanted to go. For those interested in Windows HoloLens, I suggest you watch the recorded presentation here:
http://channel9.msdn.com/?wt.mc_id=build_hp
. When watching the video you can fast forward to 4:04:50 on the video to learn more about HoloLens.