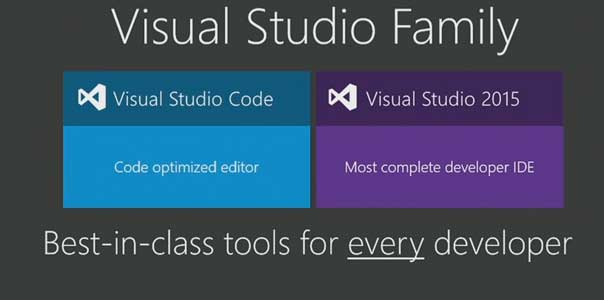 Today at the Microsoft Build 2015 Developer Conference, Microsoft announced the availability of their new free Visual Studio Code editor. This free code editor allows you to create code in 37 different programming languages including CSS, C#, PHP, JS, and HTML. With built-in debugging, intelligent code completion and correction, and access to online version control systems, Visual Studio Code editor is a powerful utility. Even better it is cross-platform with builds for Windows, OSX, and Linux. Visual Studio Code can be downloaded here:
https://www.visualstudio.com/products/code-vs.aspx
.
Also announced is the availability of the Visual Studio 2015 Release Candidate. You can download Community and Enterprise versions at this url:
https://www.visualstudio.com/en-us/downloads/visual-studio-2015-downloads-vs.aspx
.