There is a new ransomware out called Crypt0L0cker (the OHs are replaced with ZEROs). This ransomware appears to be a direct descendant of TorrentLocker, with the only known difference at this point being how it targets files for encryption. It is currently being distributed via email campaigns claiming to be government notices such as speeding violations. Once a user is infected the ransom will be set at approximately 2 bitcoins. This infection is targeting almost all countries other than the United States. Computers using an United States IP address will not become infected at this time.
In the past TorrentLocker would target only certain file types for encryption. Crypt0L0cker on the hand uses an exclude list that contains only a few file types. This exclude list is: 
avi,wav,mp3,gif,ico,png,bmp,txt,html,inf,manifest,chm,ini,tmp,log,url,lnk,cmd,bat,scr,msi,sys,dll,exe

Known Command & Control Servers and associated IP addresses:
62.173.145.212 tidisow . ru
62.173.145.212 lepodick . ru
We will be using this topic to support this ransomware and to post new analysis as it comes in.
Screenshots: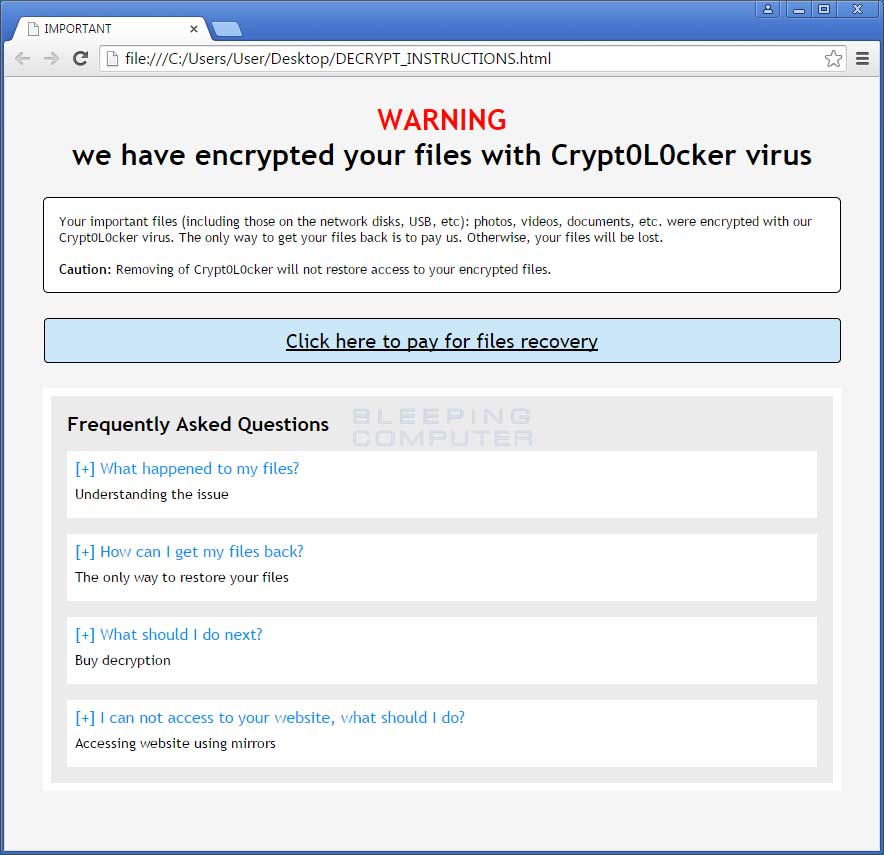 DECRYPT_INSTRUCTIONS.HTML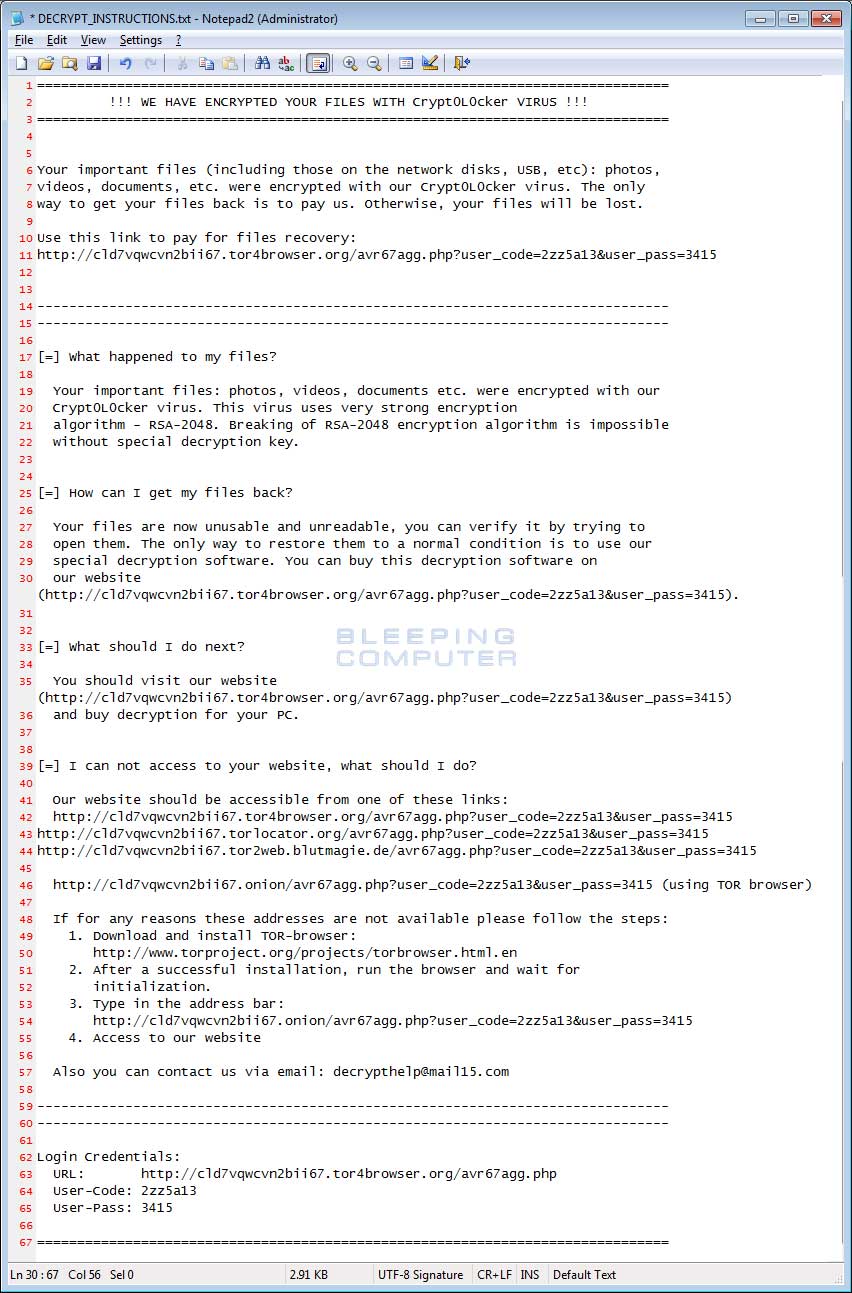 DECRYPT_INSTRUCTIONS.TXT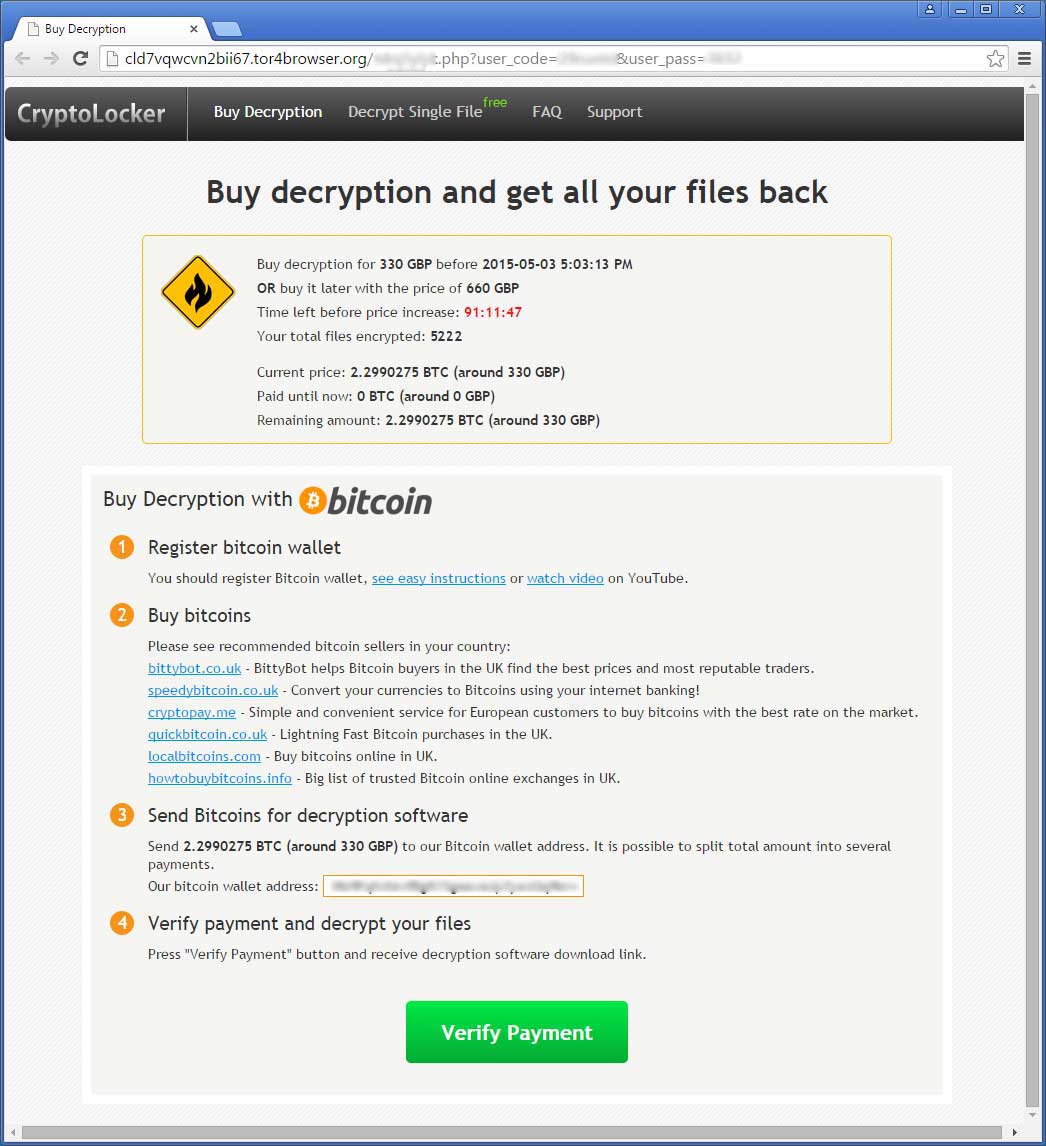 Decryption Site Buy Decryption Page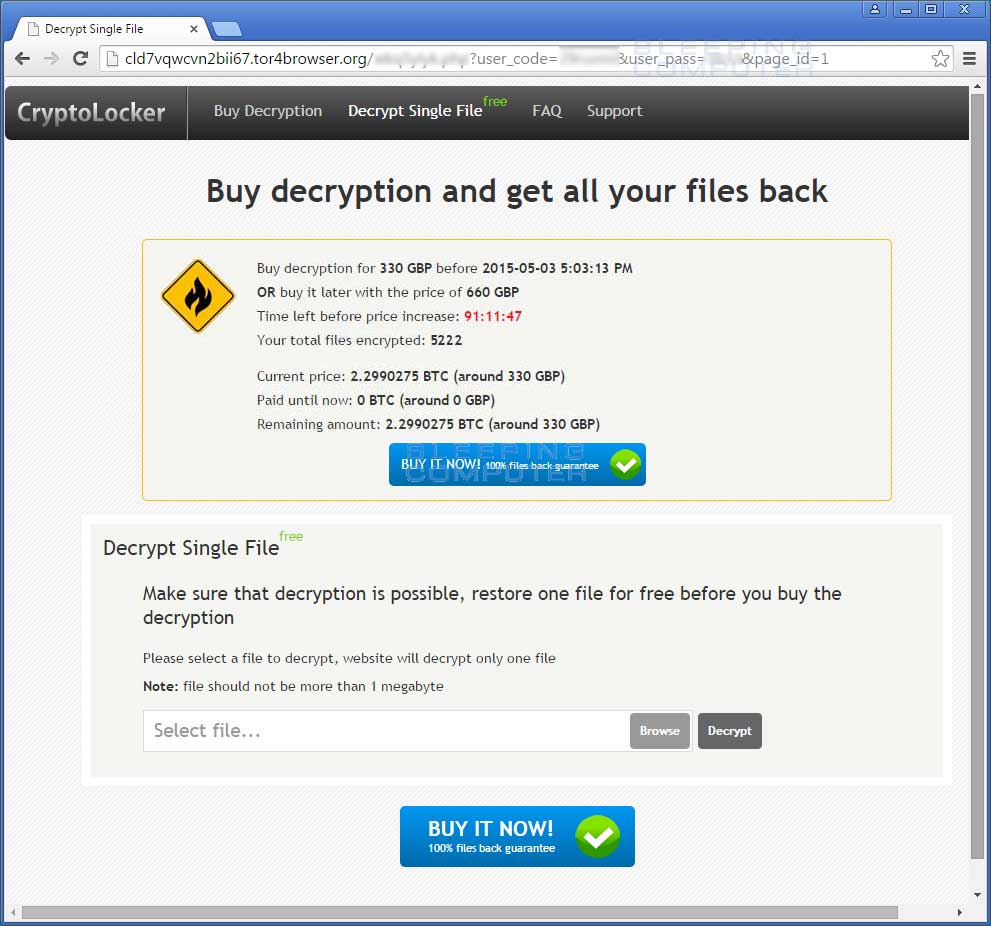 Decryption Site One Free Decryption Page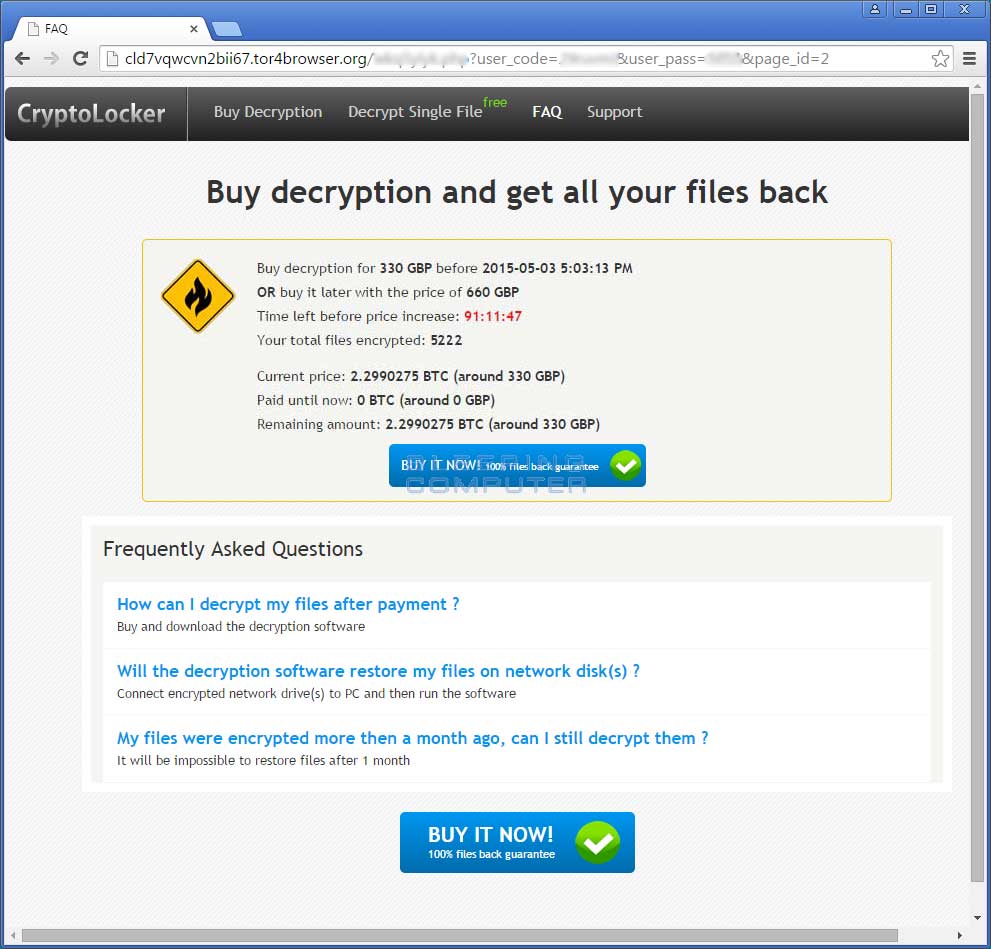 Decryption Site FAQ Page

Decryption Site Support Page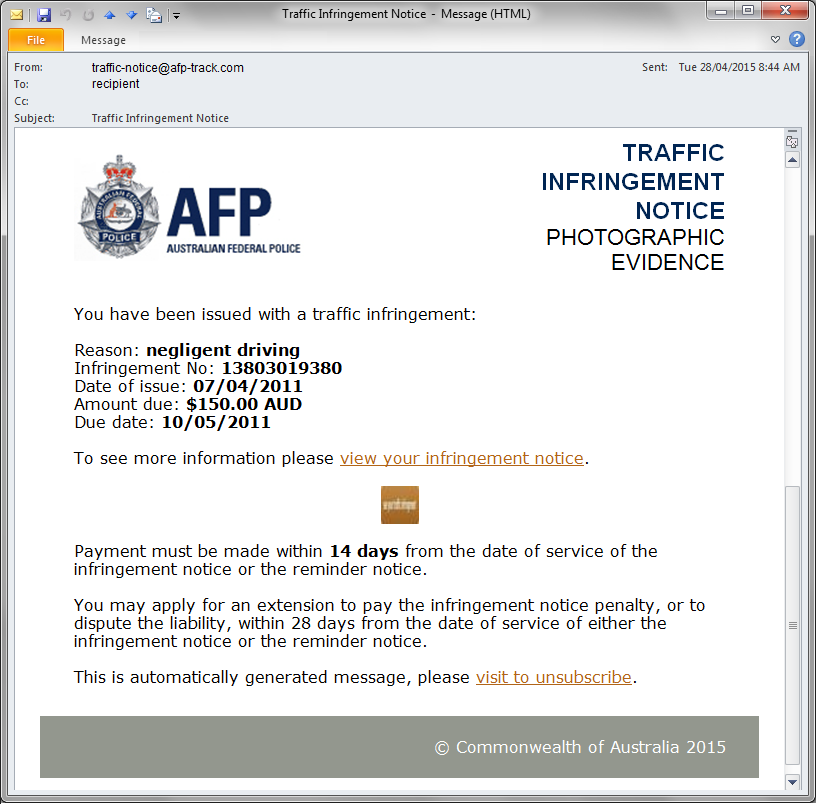 Example of a scam mail distributing Crypt0L0cker