Well I got a new processor I believe at the start of the year (AMD FX-8350) and IDK if it's the problem but I've had many different problems with my computer BSOD weeks apart. When the BSOD happens it will happen over and over, like 10 mins into a game, after it happened once. I was wondering If I could have some help fixing this annnnnoying reoccurring problem.
I first downloaded driverbooster 2 and patched all my drivers and did the 50 some-odd windows updates I needed. Thought it was fixed a month ago but the problem is back. Also it seems that I'm not getting any  dump files, but attached is a picture of the blue screen (Sorry for crappy quality, didnt think I was gonna use it for anything)
Hope someone can help! Any help appreciated! But g2g in 30 mins so if i cant catch anyone before I will check back tomorrow!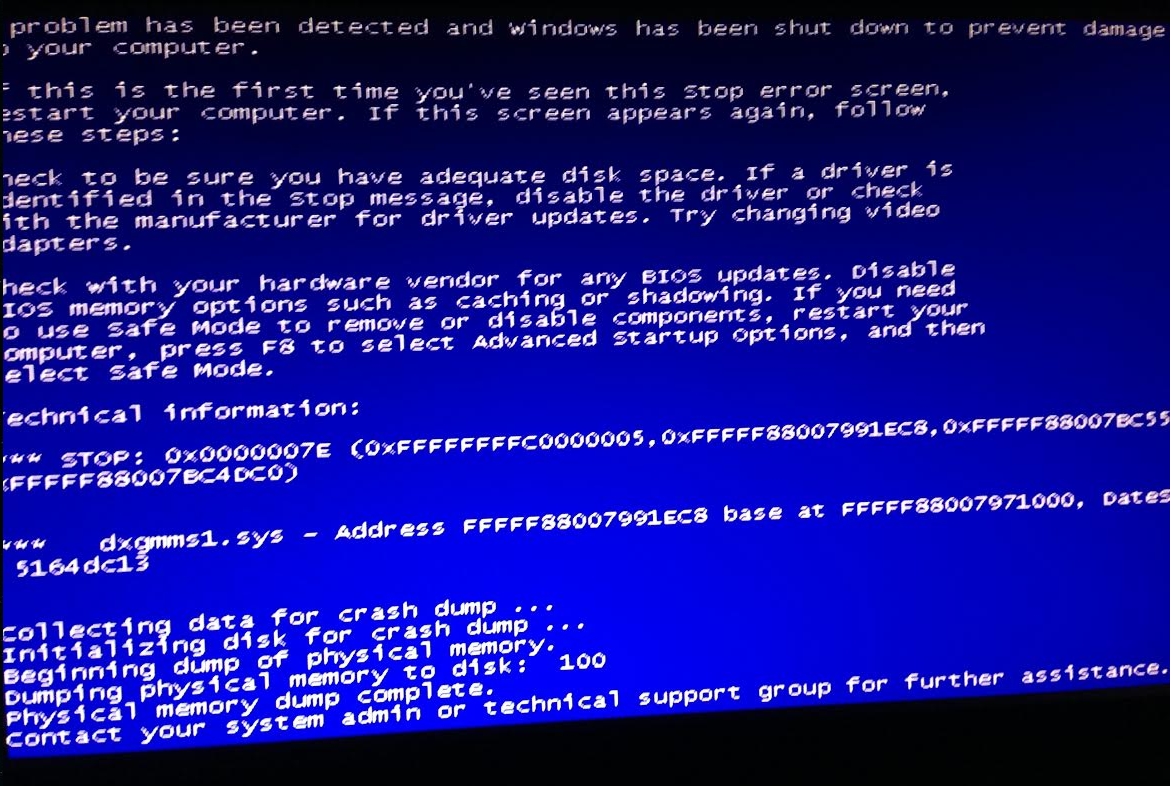 Computer info -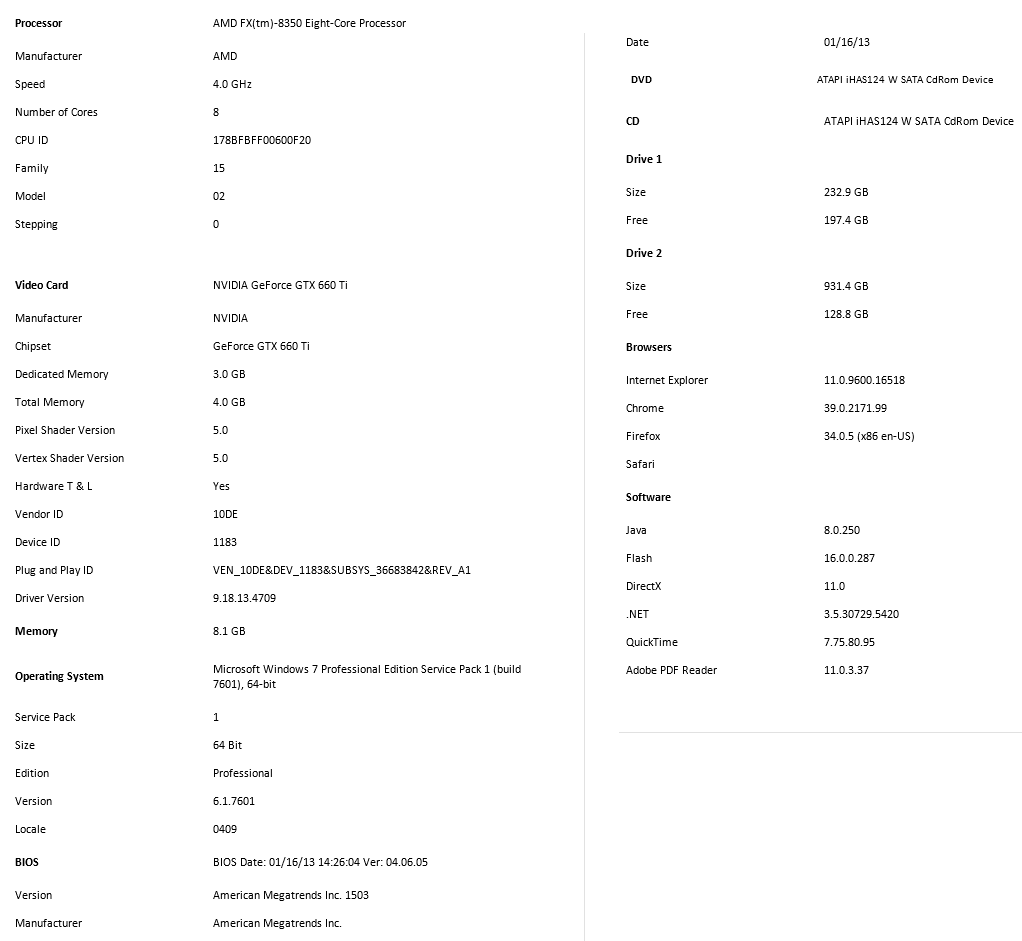 Edited by hamluis, 19 April 2015 - 01:35 PM.
Moved from Win 7 to Internal Hardware - Hamluis.